The National Association of Farm Broadcasting Board of Directors cordially invites you to join us for our 2020 Summer Agribusiness Virtual Event, slated for 1 p.m. Central, Tuesday, July 21, to be held via Zoom meeting. Enjoy messages from our guest speakers, Illinois Department of Natural Resources director Colleen Callahan and U.S. Secretary of Agriculture Sonny Perdue.
To register for the online event, click here.
Speakers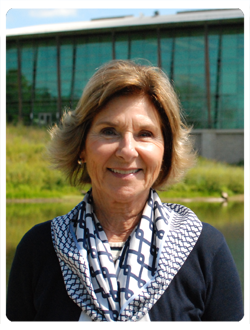 Colleen Callahan, of Kickapoo, Illinois, began her appointment as director of the Illinois Department of Natural Resources March 1, 2019; she was confirmed by the Illinois Senate April 12, 2019.
Appointed by Gov. J.B. Pritzker in 2019, Callahan brings a wealth of professional and public service experience to the department.
Prior to her appointment to the Illinois Department of Natural Resources, Callahan served as state director of Illinois' Rural Development for the U.S. Department of Agriculture. Appointed by President Barack Obama, Callahan managed a 20 percent reduction in staffing at Rural Development while, at the same time, generating a $1 billion increase in the Illinois loan portfolio. Callahan's success as Illinois' director for Rural Development led the agency to ask her to train other Rural Development state offices.
A successful communicator, Callahan dedicated most of her professional career to agriculture communications, serving as the first female agribusiness director for WMBD Radio and Television in Peoria.  Her 30-year career at WMBD led Callahan to the National Association of Farm Broadcasters, where she served as the first female president of the organization and was the first woman to be inducted into their Hall of Fame.
Callahan earned a bachelor's degree in agriculture communications from the University of Illinois. She and her husband, Dick, raise Angus cattle on their farm in Peoria County. Their daughter is Assistant State's Attorney in Cook County.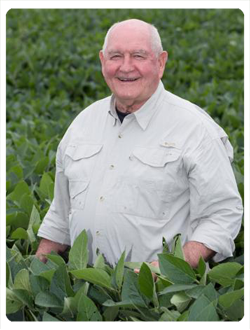 Sonny Perdue came by his knowledge of agriculture the old fashioned way: he was born into a farming family in Bonaire, Georgia. From childhood, and through his life in business and elected office, Perdue has experienced the industry from every possible perspective. Uniquely qualified as a former farmer, agribusinessman, veterinarian, state legislator, and governor of Georgia, he became the 31st United States Secretary of Agriculture on April 25, 2017.
Perdue's policies as U.S. Secretary of Agriculture will be guided by four principles which will inform his decisions. First, he will maximize the ability of the men and women of America's agriculture and agribusiness sector to create jobs, to produce and sell the foods and fiber that feed and clothe the world, and to reap the earned reward of their labor. It should be the aim of the American government to remove every obstacle and give farmers, ranchers, and producers every opportunity to prosper. Second, he will prioritize customer service every day for American taxpayers and consumers. They will expect, and have every right to demand, that their government conduct the people's business efficiently, effectively, and with the utmost integrity. Third, as Americans expect a safe and secure food supply, USDA will continue to serve in the critical role of ensuring the food we put on the table to feed our families meets the strict safety standards we've established. Food security is a key component of national security, because hunger and peace do not long coexist. And fourth, Perdue will always remember that America's agricultural bounty comes directly from the land. And today, those land resources sustain more than 320 million Americans and countless millions more around the globe. Perdue's father's words still ring true: We're all stewards of the land, owned or rented, and our responsibility is to leave it better than we found it.
Additionally, Perdue recognizes that American agriculture needs a strong advocate to promote its interests to international markets. The United States is blessed to be able to produce more than its citizens can consume, which implies that we should sell the bounty around the world. The relationship between the USDA and its trade representatives, as well as with the U.S. Trade Representative and Department of Commerce, will be vital. The work of promoting American agricultural products to other countries will begin with those relationships and will benefit us domestically, just as it will fulfill the moral imperative of helping to feed the world. Perdue has pledged to be an unapologetic advocate for American agriculture.
Under Secretary Perdue, the USDA will always be facts-based and data-driven, with a decision-making mindset that is customer-focused. He will seek solutions to problems and not lament that the agency might be faced with difficult challenges.
Perdue has been married to Mary Ruff Perdue for 45 years and has four adult children and fourteen grandchildren. He and his wife have served as foster parents for eight children awaiting adoption. Perdue remains a licensed airplane and helicopter pilot and avid outdoor sportsman.
Agenda
Welcome & Introductions
Speaker – Director Colleen Callahan
Speaker – USDA Secretary Sonny Perdue
Closing Remarks