The National Association of Farm Broadcasting Board of Directors, in partnership with the Savory Institute and National Bison Association, cordially invites you to join us for our annual Agribusiness Dinner, Monday, July 22, at the West Bijou Ranch (60100 E County Road 42, Strasburg, CO). Enjoy networking, a complimentary dinner, and our guest speakers, Bobby Gill from the Savory Institute, and Dave Carter with the National Bison Association.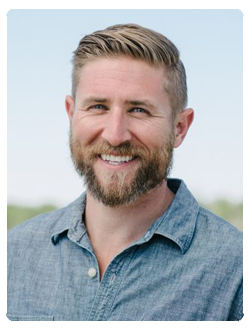 As Director of Development for the Savory Institute, Bobby Gill works to create holistic solutions that accelerate the adoption of regenerative agriculture among land managers, business, and consumers. A Biological Resources Engineer by training and community builder through experience, Bobby manages grant-writing, online giving strategy, and donor relationships that support Savory Institute's global efforts to facilitate the large-scale regeneration of the world's grasslands through Holistic Management.
Originally from the Washington, DC area, he worked for 7 years as a lead scientific reviewer for the US Food & Drug Administration. While designing clinical trials and evaluating the safety and effectiveness of cardiovascular devices, he developed a strong appreciation for analyzing scientific research and understanding the underlying mechanisms of biological systems. This ultimately led him to studying ancestral nutrition and regenerative agricultural systems, challenging the status quo and seeing how working with nature instead of against it optimizes life for all involved.
While at the FDA, he founded a non-profit to help raise funds for a rare genetic disorder afflicting a friend. When the organization gained momentum and needed his full attention, he left the FDA and spent the next few years running its marketing and operations, growing it to a point of $5+ Million in annual revenue. With his organization at a point of self-sufficiency, he moved on to new challenges and joined the Savory Institute to truly put his critical scientific eye, experience growing a non-profit, and strong passion for regenerative agriculture to good use.
Never one to pass up an outdoor experience, Bobby was previously a skydiving instructor and an elite-level ultramarathon runner. He now lives in Denver, Colorado – perfectly situated to enjoy the beautiful mountains to the west and the under-appreciated yet incredibly powerful prairie to the east.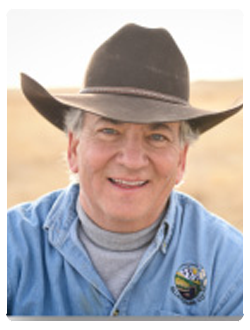 Dave Carter specializes in developing market-based connections between agricultural producers and customers who value quality and integrity in food and farming.
Dave serves part-time as Executive Director of the 1,100-member National Bison Association, where he works to strengthen the production and marketing systems for North American buffalo. Dave's leadership in the bison industry has been instrumental in expanding consumer demand for bison, which, in turn, is creating the incentive for ranchers to increase the herds of buffalo across the United States. 
Dave was a leader in the six-year campaign that resulted in bison being designated as the National Mammal of the United States, and he is now coordinating the effort to restore one million bison to North America. He has a long history in sustainable and regenerative agriculture, having served as the Chair of the USDA National Organic Standards Board from 2001-2003.
In 2014, U.S. Agriculture Secretary Tom Vilsack appointed Dave to the USDA Agricultural Trade Advisory Committee for Livestock and Livestock Products.
He holds a Master's degree in nonprofit management from Regis University in Denver, and a Bachelor's degree in journalism from the University of Northern Colorado.
Dave and his wife, Sue are partners in a bison herd holistically managed on a 7,800-acre ranch owned by the Savory Institute in eastern Colorado.
Dinner Location
West Bijou Ranch
60100 E Co Rd 42
Strasburg, CO 80136
 
Agenda
6:30 p.m.  – Arrive at the ranch, beer, wine, hors d'oeuvres, bison herd tour.
7:30 p.m. – Dinner
8:15 p.m. – Speakers: Bobby Gill, director of development for the Savory Institute, and Dave Carter, executive director of the National Bison Association, will provide a brief overview of the economic and ecological role that bison play on farms and ranches across the country.
8:30 p.m. – End event
iCalendar Link – Add Meeting To Your Calendar
Registration for the Agribusiness Dinner is closed. For questions, please contact Shannon Higgins via email at shannon@nafb.com or phone (816) 431-4032 extension 102.