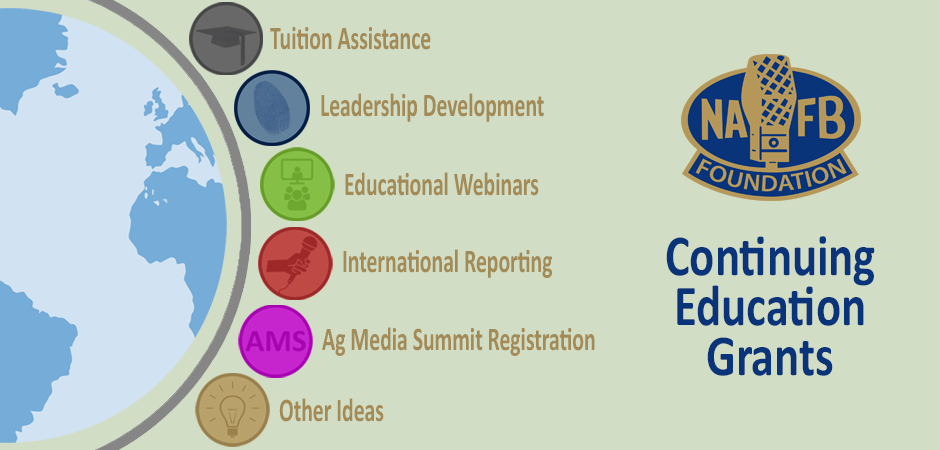 As farm broadcasters, we may be out of school, but our education isn't done. The NAFB Foundation Continuing Education Grants provide an opportunity for NAFB farm broadcasters to take advantage of these opportunities for growth. The NAFB Foundation is providing a maximum of $5,000 in grants annually*. Individual members of the NAFB Broadcast Council are eligible to apply for a maximum of $1,000. Applications will be evaluated within two weeks of the information being received. NAFB Foundation Continuing Education Grants may be used for a variety of educational opportunities. Examples include:
To complete the online application for a Continuing Education Grant from the NAFB Foundation, click here.
Steve Bridge, WFMB Radio, Springfield, IL, used a Continuing Education Grant to participate in the Illinois Agricultural Leadership Program. Check out an Airing On The Side Of Agriculture story on Steve.
*In 2018, the Foundation made eight $1,500 grants available for farm broadcasters to participate in the NAFB Farm Broadcasters and Friends trip to China in June.