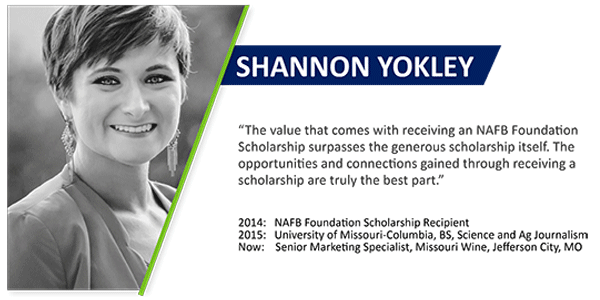 Since 1977, the NAFB Foundation has provided financial support and educational opportunities in the form of college scholarships to assist students in pursuit of careers in agricultural communications. More than $445,000 in scholarships have been awarded.
In 2022, the NAFB Foundation is offering eight $7,500 college scholarships and one $10,000 scholarship. This year's recipients will be recognized at NAFB Convention this November in Kansas City, and each receives an expense-paid trip to attend the convention as part of the award.
The application window for the 2022 NAFB Foundation Scholarship program has closed.
Please email info@nafb.com for additional information.