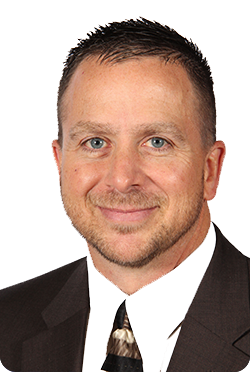 Washington Watch is just around the corner. Make this the year to attend. It's an unbelievable experience, giving you a greater knowledge of how Washington D.C. works and introduces you to high-ranking members of the officials throughout the U.S. government. 
Last year Tony St. James attended his first Washington Watch. Below is a recap, and what to expect when you attend this year!
I attended my first Washington Watch last year (2014). I had no idea what to expect or how to cover the event, but with other veteran broadcasters in attendance it didn't take long to learn. 
Washington Watch starts with a NAFB Membership meeting Monday afternoon at the Holiday Inn Capitol. Issues Forum is next, and a great opportunity to catch audio and stories for use immediately - as well as evergreen content. Issues Forum features 20 organizations, ready to talk about issues important to farm radio listeners, and help you make contacts for future stories.The evening concludes with dinner at the hotel with yet another opportunity to grab timely audio from a keynote speaker. Make sure you get a good night's rest because tomorrow is a big day.
Tuesday begins with a walk to the USDA offices. You'll need to arrive there at 7:00am - a ten-minute walk from the hotel or quick cab ride if it's too early for you. We'll have a light breakfast before moving into a conference room to visit with a Who's Who list of USDA leadership (including Secretary Tom Vilsack). You'll get great audio and a chance to ask a question or two that applies to your coverage area. We then will take a break and an official photo with Secretary Vilsack. We wrap up at the USDA with a few final guests and audio opportunities then it's back to the hotel for an afternoon of more audio and stories. The Current Issues Forum will feature DC leadership covering topics like: biotechnology, ag banking, drones use for ag, DC politics and trade. But wait, there's more. The evening concludes with a reception overlooking the Capitol. 
Wednesday is another big day because you'll arrive bright and early at the Russell Senate Office Building - another 10-15 minute walk - for a morning with House and Senate leaders. This is a great opportunity to hear first-hand what is really happening inside the Beltway. If that's not enough audio for you, you can schedule appointments with your Representative and Senators for a little one-on-one time as well. The event officially concludes at noon, but why not make the most of it by walking the halls of Congress.
I hope that this gives you a better idea of what Washington Watch is all about. I only wish I would have known all this going in - so accept this as my personal invitation to Washington Watch 2015. You will not regret this opportunity and with limited hotel availability you need to act now. Rooms are just $99 and will sell out shortly. A room for three-nights and round-trip airfare should cost you no more than $750 - maybe even less if you book quickly. Whatever you do, find a way to attend Washington Watch this year.