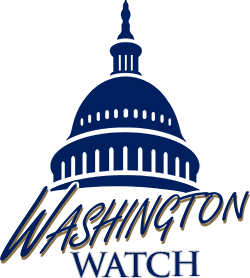 Washington Watch is held each spring in our nation's capitol and gives members the opportunity to hear from agriculture organizations, officials from the United States Department of Agriculture and leadership of the House and Senate.
Mark your calendars for Washington Watch 2017
May 1-3, Holiday Inn Capitol
Reserve Your Hotel Room Here
The rate, inclusive of DC sales tax, currently 14.5%, is $139.00 per night. You may begin booking reservations directly on line by clicking on the weblink above. You may also make reservations by calling 1 877-572-6951 and referencing group name and booking code F6B Credit card information is needed at time of reservation. Individual cancelation policy is 72 hours prior to date of arrival to avoid one night's room plus tax cancelation charge on credit card provided. Please call 1-877-572-6951 and reference your confirmation number. Please obtain a cancelation number when cancelling a reservation. Deadline date to make reservation is Friday, March 31, 2017. Reservation requests received after the deadline date will be subject to availability and prevailing rate.
NAFB Members Attending Washington Watch 2016 with Acting USDA Secretary Michael Scuse.