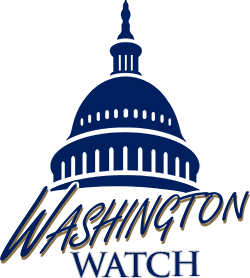 Washington Watch 2019
May 13 – 15, Holiday Inn Capitol
​Washington Watch is held each spring in our nation's capitol and gives members the opportunity to hear from agriculture organizations, officials from the United States Department of Agriculture and leadership of the House and Senate. 
Washington Watch kicks-off with a member meeting at 2 p.m., Monday, May 13 and wraps up the afternoon of Wednesday, May 15. If you are departing Wednesday, we recommend book flights leaving after 5 p.m. Wednesday. To maximize your time in Washington, please schedule Congressional visits on Wednesday afternoon and Thursday. 
More information, including a tentative schedule, will be available in 2019.