Advance registration for the 2017 NAFB Convention has closed. Registration will be available in the Roanoke Foyer at the Westin Crown Center beginning at 8:00 a.m. on Wednesday, November 8.
2017 Sheraton Crown Center Overflow Room Block
2017 Convention Speakers
Super Shuttle Discount Code
Join us November 8-10, 2017 for the 74th NAFB Convention, Focus On Influence, at the Westin Crown Center, Kansas City, MO. 
Every year NAFB Convention brings together broadcast professionals, ag industry leaders and students focused on the agriculture industry. NAFB Convention is great opportunity to connect with industry peers, brush up on professional skills, and learn more about opportunities and challenges impacting the U.S. farmer and rancher. For more information on NAFB Convention, connect with the NAFB office.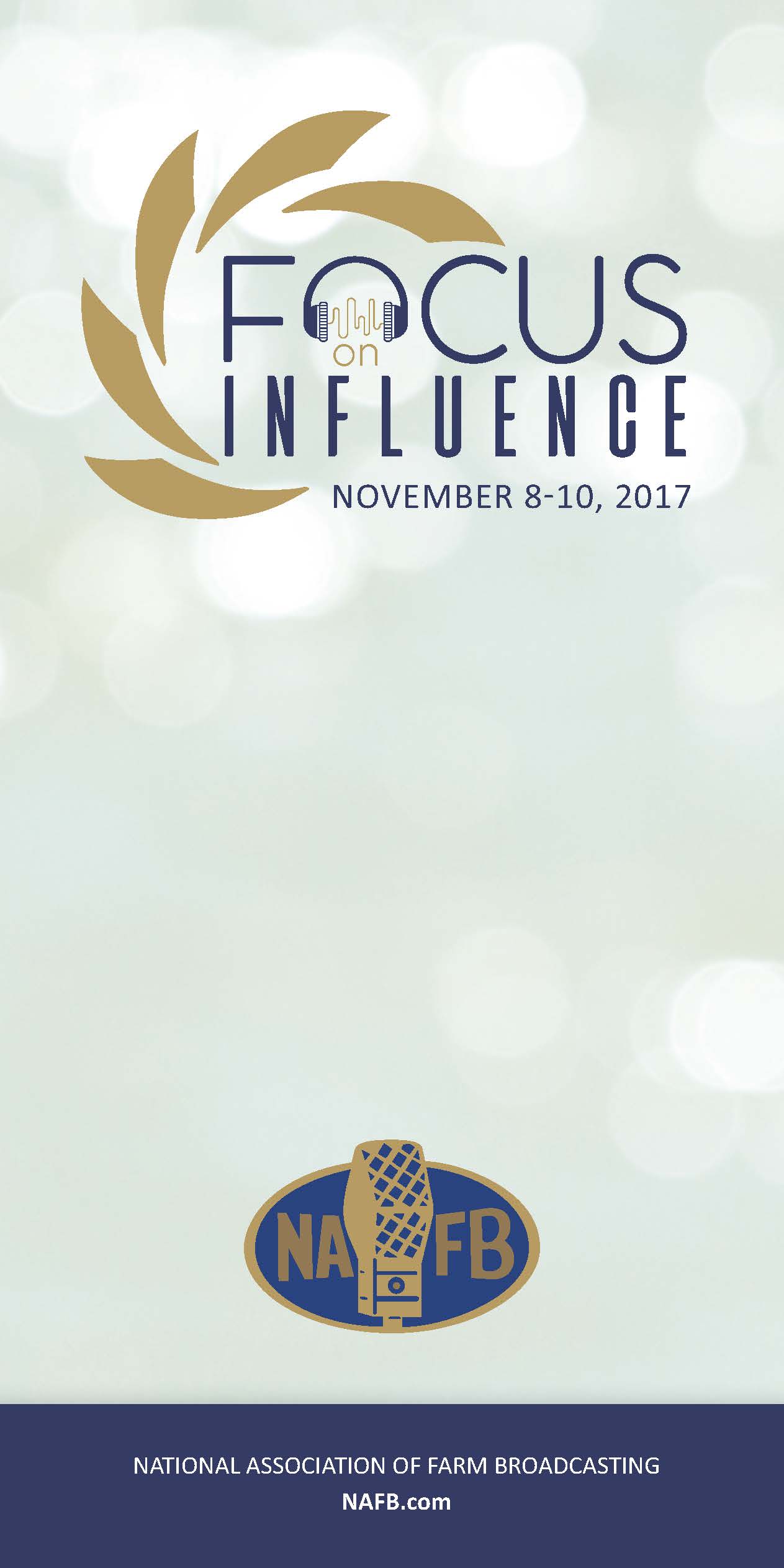 2017 Convention Rates

Early Registration. Pricing ends Sept. 29

Registration (Sept. 30-Oct. 20)

 

On-site Registration

Members/Full Registration

$275

$325

$375

Members/One Day

$175

$225

$275

Non-Member/Full

$400

$450

$500

Non-Member/One Day

$225

$275

$325

Family Member

$275

$325

$375
Members include Allied Industry Council, Broadcast Council, Emeritus, Honorary, Lifetime, Management & Sales Council and Non-Commercial.
All full convention (member and non-member) registrations made by September 29 will be eligible for Early Convention Registration Giveaway.
Refunds/cancellations are available until October 20, with a $50 refund charge. No refunds after October 20. Advisors attending with students participating in the Young Professionals Program need to register as a convention attendee.
Future Convention Dates:
2018 – November 7-9
2019 – November 13-15
Archives:
2016 Convention
2015 Convention
2014 Convention
2013 Convention
Please contact the NAFB Office (info@nafb.com) for information on NAFB Convention.