Thank you to our 2016 convention sponsors who made the 73rd Convention a success. Click for a listing of sponsors.
Every year NAFB Convention brings together broadcast professionals, ag industry leaders and students focused on the agriculture industry. NAFB Convention is great opportunity to connect with industry peers, brush up on professional skills, and learn more about opportunities and challenges impacting the U.S. farmer and rancher. For more information on NAFB Convention, connect with the NAFB office.
Mark Your Calendars for Future Conventions:
2017 – November  8-10
2018 – November  7-9
2019 – November 13-15
2017 Convention will be held at the Westin Crown Center, Kansas City, MO. Hotel room block will be available mid-July 2017.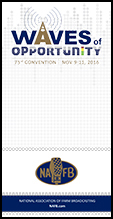 2016 Convention Program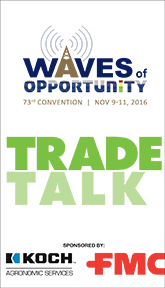 Archives:
2015 Convention
2014 Convention
2013 Convention
Please contact the NAFB Office (info@nafb.com) for information on NAFB Convention.