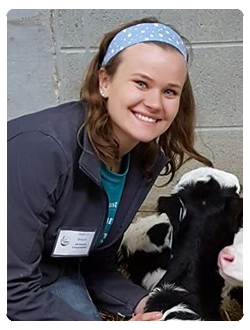 Glenn Kummerow Memorial Scholarship
Bobbi Jo Bergum, Purdue University
Bobbi is a junior pursuing a degree in Agricultural Communications. A native of Wisconsin, she grew up in a farm community where production ag was common dinner table topic. Maintaining a passion for agriculture, Bobbi joined 4-H and FFA. She started her college career at the University of Wisconsin-Madison, before transferring to Purdue University this past year. In addition to pursuing her degree, Bobbi is also active in several college organizations including; Sigma Alpha, the Purdue Equestrian Team, and the Purdue Reserve Officers' Training Corps. Bobbi interned with the Wisconsin Farm Report in 2016 and had the opportunity to interview both the Wisconsin Governor and Secretary Vilsack. This past summer she interned with C-SPAN in Washington D.C., and she aspires to agricultural broadcaster focused.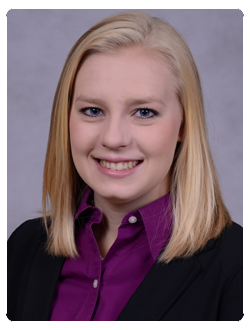 George Logan Scholarship
Hannah Borg, University of Nebraska-Lincoln
Hannah is a junior studying Agricultural and Environmental Sciences Communication. She grew up on a family row-crop and feedlot operation. Hannah showed horses on the American Paint Horse Association (APHA) circuit for ten years. She is a member of the Nebraska Agricultural Youth Council (NAYC), whose main goal is the promotion of agriculture to youth in Nebraska. Each year, Hannah helps lead and develop the annual Nebraska Agricultural Youth Institute. She also developed a weekly ag news show on hot ag topics and is active in Agriculture Future of America (AFA). Hannah interned with the Nebraska Governor's Office for the Director of Public Relations which jumped started her interest in agricultural communications. This summer she interned with KRVN/The Rural Radio Network in Lexington, NE.
Orion Samuelson Scholarship Sponsored by CME Group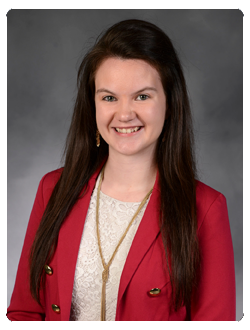 Rhiannon Branch, Murray State University
Rhiannon, an Illinois native, was active in 4-H and FFA during her childhood. Her 4-H and FFA career, gave her the opportunity to develop her leadership skills, explore careers and network. Rhiannon was elected to serve as the Vice Chairman of both the Illinois State 4-H Leadership Team and the state 4-H Livestock Ambassador Team, and her 4-H Livestock judging team won two national competitions. Rhiannon attended Kaskaskia College before transferring to Murray State University on a dairy judging scholarship. Her team won two national contests, and she placed second overall at the North American International Livestock Exposition. This summer Rhiannon interned with RFD Radio Network®, where she was tasked with writing, editing and producing content for the network. She is currently a Junior studying Agriscience Technology with a Communications emphasis.
Noble Research Institute, LLC Scholarship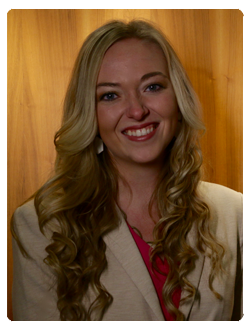 Delaney Howell, Texas Tech University
Delaney is from Columbus Junction, Iowa where she grew up on a grain and cattle farm. She holds a Bachelor of Science degree from Northwest Missouri State University in Agricultural Sciences and minors in Broadcasting and International studies. Delaney is now pursuing a Masters in Agricultural Communications through Texas Tech University as an online distance student; she is currently working on a thesis under the guidance of Dr. Erica Irlbeck dealing with radio news and content sourcing. Currently, she owns two small agriculture media companies, one of which hosts a daily agricultural news podcast, Ag News Daily; works part-time for Iowa Public Television; and is a freelance reporter for This Week in Agribusiness. Delaney has been an NAFB student member since 2016 and has been able to participate in several NAFB programs.
Grow Smart Scholarship presented by BASF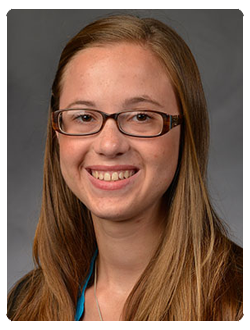 ​
Krista Temple, University of Illinois
Krista will be graduating this December with a degree in Agricultural Communications. She was raised on a corn and soybean operation in Illinois. Krista decided to major in Agricultural Communications because of her love and knowledge of agriculture. Throughout her college career, she has been an active member of Illini Agricultural Communicators of Tomorrow, Explore Agricultural, Consumer, and Environmental Sciences (ACES) Steering Committee, helping organize and plan the biggest college recruitment weekend. Krista served as the co-director of the publicity committee, managing event communications. In addition to her on-campus roles, she also explored career opportunities through summer internships with CHS Enterprise Marketing and Communications, and Illinois Farm Bureau, helping her gain valuable industry experience she will put to use after graduation.