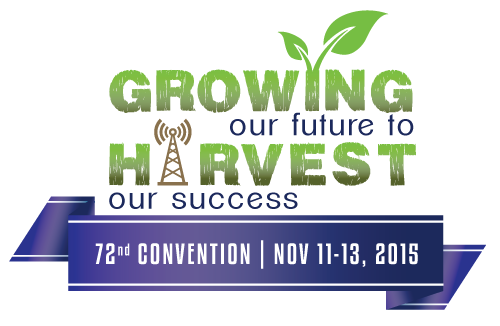 We are just 8 weeks away from the 72nd NAFB Convention, Growing our Future To Harvest Our Success! We have several great speakers and sessions this year.
I'm pleased to announce Federal Communications Commission (FCC) Commissioner Ajit Pai will be speaking Friday, November 13 from 11-Noon. Commissioner Pai is a leading advocate at the FCC to find ways to revitalize the AM Broadcast Band, he will speak on AM revitalization and the new net neutrality rules from the FCC. Our professional improvement sessions include Steve Peterson, President of the Wisconsin Agricultural Tourism Association on opportunities for Ag Tourism and how his organization helped pass legislation in Wisconsin limiting farm liability. Matt Mittendorp from Sales Math will have a sales seminar for sales success, Laura Henke with Charleston|Orwig will help provide media buying insight from an agency media planners perspective, Sabrina Hill will talk about the do's and do not's of blog writing and finally all members will have an opportunity to find out how to retire on $25 a month! 
I want to extend this invitation to all members from all councils to stay through Friday of Convention. I feel we have something for everyone and I look forward to seeing all of you in Kansas City! 
Brian Winnekins
2015 President-Elect, Convention Chair
WRDN, Durand, WI