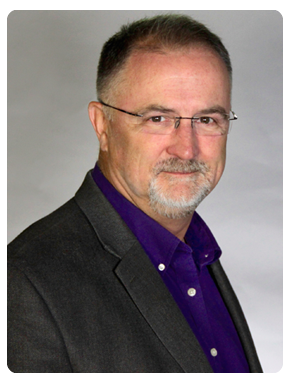 Bernie Napolski
Infinity Direct
bnapolski@infinitydirect.com
(763) 591-1111
Years of Experience:  28
Board Experience:  I've been involved in a number of agriculture and business-focused associations over the years and have thoroughly enjoyed being a member, participant and leader. More recently, I've thought it prudent to let others have a turn at leading and organizing.
Then I met NAFB.
Last year, my first with NAFB, makes me a relative newcomer. At first, I was a little overwhelmed by NAFB's inclusiveness. NAFB, the voice of rural America, will let a purveyor of print, mail and email join? But then I realized what NAFB leadership understood a long time ago – that we are all in this together. I've also come to appreciate that being part of this organization is an honor and privilege.
NAFB reaches across all agricultural segments with a common purpose: supporting and connecting key communicators throughout the industry. NAFB plays a vital role in the industry, and I want to help keep that flame burning for the next generation. Serving on the board of directors, representing the Allied Industry Council members, seems like the perfect opportunity to do just that and put my lifelong passion for agriculture to work for my fellow members
Bio:  Bernie Napolski has spent a lifetime in agriculture, growing up in Michigan farm family and working daily to help organizations of all sizes connect with producers, ranchers and agricultural retailers around the globe.
For more than 25 years, he's been working for companies like Deere & Company as a customer service representative, territory manager and senior writer. He's also spent considerable time on the agency side of the business, with stints at Miller Meester Advertising and Tripp Growth Marketing, before joining Infinity Direct in 2014.
At Infinity Direct, Bernie works with a diverse group of clients, helping them engage farmers and ranchers, grow market share and develop profitable, long-term relationships. As a proponent of technology that makes life better, he helped launch DirectAg.com, delivering news, weather and markets to producers around the globe. He also helped develop some of agribusiness's earliest websites and bring to market the agriculture industry's first online credit application tool, enabling equipment dealers and finance companies to deliver faster service.
Bernie is a graduate of Iowa State University with a B.S. in Agricultural Journalism and Drake University, where he earned an M.A. in Mass Communication. He is a member of National Association of Farm Broadcasters (NAFB), National Agri-Marketing Association (NAMA), National Corn Growers Association and The Minnesota AgriGrowth Council.
An avid cyclist and barefoot water skier, Bernie racks up as many miles as possible on or around Minnesota's 11,842 lakes each summer.