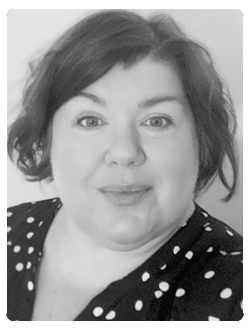 Katana Ewbank
VMLY&R
katana.ewbank@vmlyr.com
Years Experience:  23
Board Experience:  Previous board positions with Mo-Kan NAMA, Gateway NAMA and Hugh O'Brian Youth Leadership. Current board position with Kansas Daughters of the American Revolution. Volunteer work at the local and national level with the same organizations as well as Kansas City Stand Down and Wreaths Across America.
Bio:  A native of rural Missouri, Katana Ewbank knew from an early age that agriculture was in her future. That path led her to Oklahoma State University and a series of agency jobs after graduation ranging from public relations to strategy, all focused squarely on agriculture. Over the past two plus decades, Katana has worked with some of the biggest names in crop protection, production agriculture, and livestock, as well as industry associations, tech startups and associations. At last count, she's had hands-on experience in every crop segment, with the exception of kiwis and mangoes, and every animal species except for monkeys. To say she is passionate about agriculture would be a huge understatement. Katana has been involved with NAFB since her first Trade Talk in 1997 and has learned so much from NAFB members since then. As the ag industry has evolved, she has continually championed the importance of farm radio to those that aren't native to agriculture. As a member of the NAFB board, she would strive to help others in that pursuit, while supporting the association and its members.