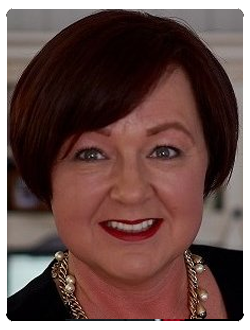 Wendy Pinkerton
Zoetis
wendy.pinkerton@zoetis.com
(217) 255-2548
Years of Experience:  30+
Board Experience:  NAFB Allied Industry Council Member
National Agri-Marketing Association (NAMA) Membership Committee Chair
NAMA Agri-Business Education Foundation Board Member
American Meat Science Association (AMSA) Foundation Board Member
AMSA Committee Chair, Conference Planning Committee, Membership Committee Chair
Animal Ag Alliance Membership Committee
Bio:  It would be an honor and a privilege to serve as an Allied Industry Council representative on the NAFB Board. Together with my professional background in marketing and communications, along with my experience in small business, media, non-profits, and a large corporation, I would bring a broad business perspective to the role. My career scope would also lend a unique view to member recruitment and sponsorship development.
Officially, Wendy Feik Pinkerton, Senior Manager, U.S. Industry Relations, works with Zoetis colleagues and stakeholders to ensure choice related to animal health products, services, solutions and a robust future for Zoetis customers.
Prior to joining Zoetis in January 2017, Wendy was a founding senior partner and founding member of Demeter Communications where she helped agricultural producers and those throughout the food chain understand the methods, motivations and complexities of getting safe, high-quality food from farm to table.
Wendy began her communications career as an editor at Drovers Journal, and later as the research communications expert for the National Live Stock and Meat Board. There, she led response teams addressing seminal industry issues, including E. coli O157:H7 and bovine spongiform encephalopathy (BSE).
Wendy is an agricultural producer at heart and by birth. She grew up on her family's northern Illinois farm, where they raised swine, cattle, soybeans, corn and hay. She earned a Bachelor of Science degree in agricultural communications from the University of Illinois and a Master of Science in animal science/meat science from the University of Florida.