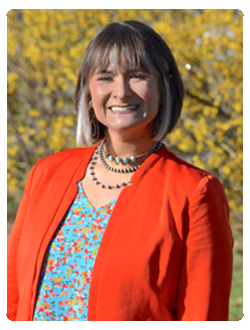 Shannon Yokley
Missouri Wines
shannon.yokley@mda.mo.gov
(573) 291-0843
Years of Experience:  9+
Board Experience: 
University of Missouri Cole County Alumni Association Board - vice president
Missouri State Fair Youth in Ag Committee - marketing chair
Jefferson City FFA Foundation Board - public relations chair
Nichols Career Center Agricultural Education Curriculum advisory committee
Jefferson City Rotaract social chair (2020)
Bio:  Shannon Yokley enjoys storytelling, and even more so, weaving new experiences of her own. As a senior marketing specialist with the Missouri Wine and Grape Board, Yokley has the pleasure of sharing the many offerings of all 127 Missouri wineries. She loves talking with wineries and winemakers one-on-one to build new relationships and ensure each winery, big or small, is being heard and served. Previously, Yokley was the digital products coordinator for Brownfield Ag News. She is proudly a previous NAFB Foundation Scholarship recipient and a Horizon Award winner. Yokley traveled to China in 2018 with NAFB. She resides in Jefferson City, Missouri, and enjoys live music, watercolor painting, hot yoga, hiking, and coaching 4-H and FFA members with public speaking and livestock judging. In her spare time, she enjoys helping those in her community find their sense of style, enabling them to confidently feel their best inside and out.
NAFB has been an integral part of my professional career since I was a freshman at the University of Missouri. I am extremely thankful for my student membership as it aided me in receiving a generous NAFB Foundation scholarship as well as connected me to my internship and full-time role with Brownfield Ag News. As digital products coordinator, I had the opportunity to establish rapport with broadcasters, salespeople, and key industry connections which I am extremely thankful for during my time on the Broadcast Council. Although I am new to the Allied Industry Council, I see this as a fantastic opportunity to stay involved with NAFB and grow professionally in my new role. Prior to leaving Brownfield, I served for two years in a support role for the Southern region and was planning to run for the board at its next vacancy. I cannot repay the value I found by being a member of this organization and would love to give back by my time, talent, effort, and service to the NAFB Allied Industry Council.