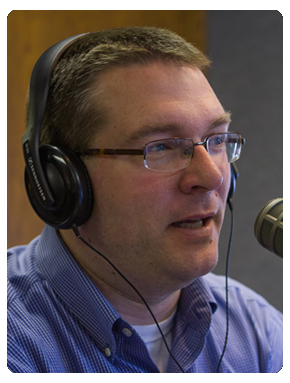 DeLoss Jahnke
RFD Radio Network®/WMBD/WIRL Radio
djahnke@ilfb.org
309-533-6424
Years Experience:  25
Board Experience:  Volunteer experience involves coaching basketball and baseball and participating on organizing committee with youth sports. Also Sunday School class facilitator and involvement in church committees.
Bio:  We are in an era in which it seems as though almost everyone is a communicator. So many podcasts, blogs, YouTube channels, on top of what's considered traditional media.
Who can be trusted? Who are the reliable resources? I believe in this Covid era NAFB members have had the opportunity to produce some of their best work. By keeping your head while everyone else is losing theirs...it's important that we remain relevant as media and communications continue to change.
I have spent most of my professional career in farm broadcasting. I would like to give back to an industry and an organization that has provided so much for me. I want to help promote our industry. Even though it has had great changes over the years, its relevance and importance has not changed.
Broadcast experience includes stops at WIBW/Kansas Ag Network in Topeka, Brownfield Network in Jefferson City, WIRL/WMBD in Peoria, and for the last five-and-a-half years at RFD Radio Network in Bloomington, IL.
In recent years I have served on NAFB committees for the News Service, the Foundation silent auction, and Washington Watch. I look forward to working with fellow broadcasters as we continue to move this industry forward.