NAFB Planner Updates
In early July we sent out more than 9,000 emails to the industry promoting the NAFB Planner and the updated 2012 Census Data. During the month of July site users tripled, and page views increased by 700 pages. This was the biggest gain in site traffic we have seen. Once we add the new 2014 Ag Media Research Corn Belt study ratings we will develop similar communication pieces to the industry. 
If you have not had a chance to take a look at the NAFB Planner, www.nafbplanner.com, please take a minute to jump on the site and check it out. Its full of useful  information, including 2012 USDA Ag Census Data, radio coverage areas, member bios, station and networks profiles. If you need assistance with updating a profile, please contact Mindy Oberly at the office.
Summer Travels
For the last two summers, Red River Farm Network in conjunction with J.L. Farmakis and the NAFB hosted a farm tour to introduce and educate advertisers to farming operations in the Red River Valley. This year the group toured farm operations near Grand Forks, ND. Participants had the opportunity to see an unmanned aerial vehicle (UAV) demonstration, learn about the rail car shortage affecting producers, tour a local grain elevator, test drive a tractor, and more. The tour provided an excellent opportunity for advertisers to see North Dakota agriculture first hand.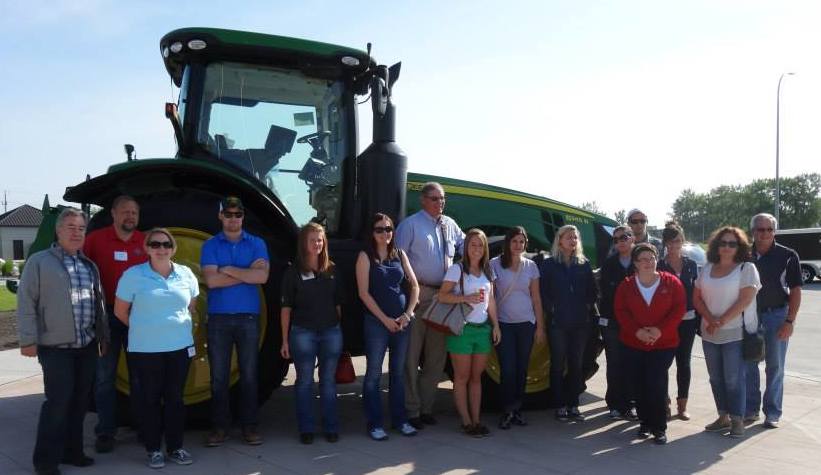 Also, in July NAFB and NAMA hosted a joint reception during Ag Media Summit, July 29, in Indianapolis, IN. It was a great opportunity to connect with members, advertisers, and to promote the NAFB Planner! Marketing and Promotion Chair, Lance Knudson, and Mindy Oberly also had the opportunity to visit with the Media Team at Charleston|Orwig and PR account teams at MorganMyers this summer.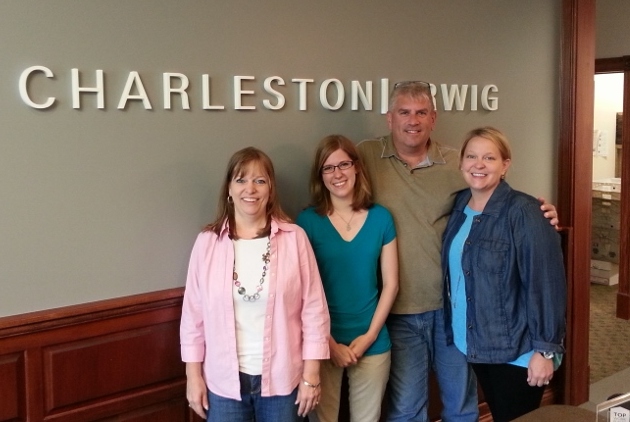 Mindy also had the opportunity be a speaker at the 2014 NAMA Boot Camp last week. Her presentation included client radio case studies, short testimonials from farm radio listeners, stats from the Radio Advertising Bureau, information on the NAFB Planner, and new data from the 2014 AMR Corn Belt Study. Video below is testimonial with AgNet West listener and nursery owner and operator, Steve McShane. Thank you to the AgNet West crew for editing assistance.