Steve Bridge, WFMB-AM/FM, Springfield, IL
Steve Bridge has one hope for farmers who listen to his noon show; that the information he shares on the radio helps growers be more productive. His hour-long broadcast, which airs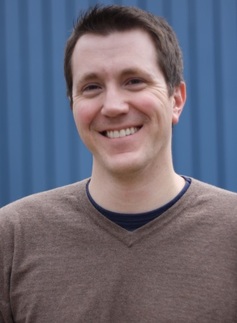 Monday-Friday, regularly features weather, grain and livestock markets, the agriculture news of the day, and because of the proximity to the Illinois State Capitol, Bridge also covers politics. "On my show I run the gamut in agriculture news," says the WFMB-AM/FM radio reporter in Springfield, Ill. "But the focus of the show is producer friendly and producer focused," Bridge says.
Steve grew up in Macomb, Ill., a small town on the west side of the state. His dream was to be a television sports reporter and he fulfilled that goal working at stations in Quincy, Rockford and, finally, WICS, an ABC news affiliate in Springfield. "I was a TV sports reporter for eight years and after taking a break I wanted to get back into radio and journalism," he says.
After dogging the general manager at WFMB for an open position in farm broadcasting for several months, Steve signed on the air in January 2009 and has been a trusted news source for growers ever since."Farm broadcasting has been a tremendous career opportunity for me," says Bridge who is serving as the east region director for NAFB. He values the opportunity to talk to people from all sectors of the agriculture industry from world-class scientists, to local growers to the 4-H kid at the local county fair.
His advice to hopeful public relations professionals gaming for airtime: Develop an understanding of his corn-soybean focused farmer audience and work with him by providing a local angle. "Farm broadcasters develop great connections with the farmers and producers that listen," Bridge says. "A local tie-in helps when we work together."
Of NAFB, Bridge says he had no idea what an asset a professional organization could be. "NAFB has been a great experience, the conventions are good and I like knowing all of my broadcaster counterparts," he says. "I run into my fellow broadcasters covering different Ag events and they have become my good friends."