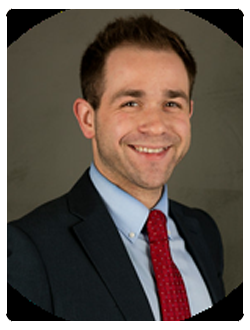 Dan Cash
Midwest Communications Fargo
dan.cash@mwcradio.com
(701) 237-5346
Years of Experience:  12
Board Experience:  Board member for Midwest Kids Fest in the Fargo Parks District.  Upcoming board member at the North Dakota Broadcasters Association.  Volunteer for the Kalamazoo Chamber of Commerce.
Bio:  Dan comes to North Dakota following 7 years in Midwest Communications Michigan and Indiana offices.  During his time in Michigan and Indiana Dan managed digital media operations for the 17 radio stations owned by Midwest Communications.  In that time Dan worked with local, regional and national accounts to build strategic digital campaigns to ensure they were producing a multi-platform marketing and advertising campaign. 
Dan graduated with a B.A. in Film, Video and Media Studies and a minor in History from Western Michigan University in 2006.  Following graduation he worked as a news and sports anchor, show host and eventually the Director of Digital Sales and Development before moving to Fargo in September 2013 to become General Sales Manager at Midwest Radio of Fargo-Moorhead.  In January of 2017 Dan was promoted to V.P. Market Manager at Midwest Radio of Fargo-Moorhead.
Dan's married to his wife Kayla and lives in south Fargo.  He also is a huge fan of now Minnesota Golden Gophers head coach P.J. Fleck.  Row The Boat! 
Contact Dan via e-mail at: dan.cash@mwcradio.com or by phone at: (701) 237-5346 or on Twitter @danielcash.