NAFB EXCLUSIVE: President Trump Addresses America's Farmers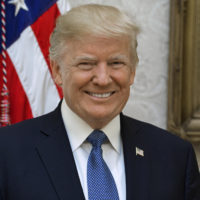 NAFB worked with officials from the White House to share remarks from President Donald J. Trump to the nation's farmers, ranchers, and agriculture community through NAFB broadcast members. In his remarks, the President talked about the harvest, ongoing trade negotiations, tax cuts, the Waters of the United States (WOTUS) rule, ethanol, disaster assistance, and more. 
Click the player below to hear the full address from President Trump.