NAFB EXCLUSIVE: President Trump Addresses America's Farmers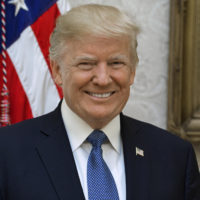 For the second time in the last 10 months, NAFB worked with officials from the White House to share remarks from President Donald J. Trump to the nation's farmers, ranchers, and agricultural community. Utilizing the NAFB News Service, NAFB shared the update with its broadcast members. In his remarks, the President talked about the response to COVID-19, regulatory relief, market access, trade, his appreciation of the nation's farmers, and more.
Click the player below to hear the full address from President Trump.