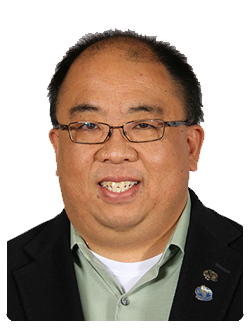 Greg Akagi, 2017 NAFB Foundation President
WIBW Radio/Kansas Agriculture Network
 
Thank you to everyone who has contributed to the NAFB Foundation through the Booster Club, NAFB Foundation Auction, and other fundraising opportunities. I have the honor of serving as NAFB Foundation President and wish I could personally thank you for your contributions. While serving on the Foundation board, I've had the opportunity to meet several of the scholarship winners and interns. The passion and love they have for agriculture, and our industry makes me excited about the future of farm broadcasting.
The NAFB Foundation, in 2016, provided $30,000 in college scholarships, $10,000 for college interns to NAFB Broadcasters and their member stations. This year with industry support we are offering $20,000 in college scholarships and provided internship opportunities for eight students interested in careers in farm broadcasting. Again, this year the NAFB Foundation, partnered with the CME Group to provide NAFB broadcast council members with a deeper knowledge of agricultural markets through the Market Masters program. It continues to be a great success, and we look forward to continuing to develop the program for NAFB members. 
This is also a call to all NAFB members to join the NAFB Foundation Booster Club. NAFB members gave $16,860 to the Booster Club in 2016. Please contact any NAFB Foundation board member if you would like to learn more about the Booster Club. Click here for Booster Club information. 
Another way you can contribute to the NAFB Foundation is through our annual Foundation Auction. It's held annually during NAFB Convention in November. If you have an auction item you would like to donate or have questions; please contact NAFB Foundation Auction Chair Susan Littlefield or any board member. It's always exciting to see what items we have for the auction and look forward to another great auction during this year's convention. 
The NAFB Foundation continues to look at opportunities to grow our corporate sponsors providing more opportunities to offer additional scholarships, internships and educational programs to keep our industry strong for future generations. Your continued investment and support of the NAFB Foundation allows us to develop a solid foundation for the future.