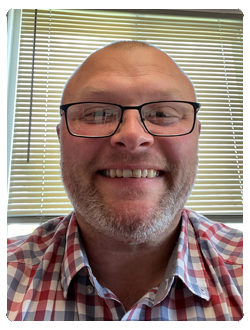 Joe Gill
KASM Radio
joe@mykasm.com
Phone (320) 845-2184
Cell (320) 310-2069
Years of industry experience: 22
Board/Volunteer Experience:
NAFB West Region VP
NAFB National VP
Bio:  I'm the current farm director at KASM Radio in Albany, Minnesota. I've been at the station for 22 years and have been farm director since 2009. I'm married to my wife, Denise, and we have two kids, Natalie and Ben. I also raise calves, and I'm involved in a variety of local ag organizations.
After serving as West Region VP and most recently National VP, I'd like to continue to serve NAFB as President Elect. I feel I offer a unique and valuable perspective to the board and our membership.
Farm broadcasting is more than a job; it is my career and has a lot to do with my everyday life. I value being a member of the NAFB family. I would like to help lead NAFB towards future success by working with our current and incoming board members.