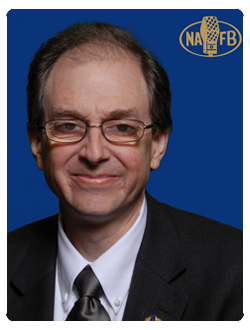 Gary Truitt
Hoosier Ag Today
gtruitt@hoosieragtoday.com
(317) 247-9360
Years Experience:  35
Board Experience:  I joined NAFB in 1981 and have served our organization in a variety of roles over the past 35 years. I have twice been a regional vice president, served as committee chairman on several standing committees, participated in a variety of special task forces that dealt with membership, by-laws, and constitutional issues, and planned and hosted a summer meeting.  I have always approached opportunities to serve NAFB as making a contribution where it was needed. This is also why I have chosen to put my name forth for President for 2017.
Bio:  The organization is facing a crisis; the normally routine succession of leadership has been disrupted. I feel I am in a position and have the experience and skills that will put the process back on track and will provide stable and competent leadership for the coming year.  In addition, 2015 and 2016 have been financially challenging years for many farm departments. Low commodity and livestock prices, along with major mergers among some of our biggest sponsors, have resulted in a good deal of uncertainty in the agrimarketing community. It is forecast that 2017 will see much of the same. Thus, it is vital that NAFB stand strong and strongly position farm broadcasting as an effective, efficient, and affordable option for those marketing to our listeners.
I am currently President of Hoosier Ag Today and, along with Andy Eubank, produce farm radio programs daily for 65 radio stations. My wife, Kathleen, and I founded the network in 2006 and, with the help of some very hardworking and talented people, have built it into the most listened to source of farm programing in Indiana.  I am also a big fan of technology and use the internet, mobile devices, and digital audio to collect, produce, and distribute programs and information to stations and farmers. Prior to HAT, I was with AgriAmerica Network and with Brownfield Network.  My career in farm broadcasting has provided me with some truly outstanding experiences, including travel to over 17 countries, interviews with some of our nation's top farm and national leaders, and  the chance to learn from some of the best farm broadcasters our industry has ever seen.