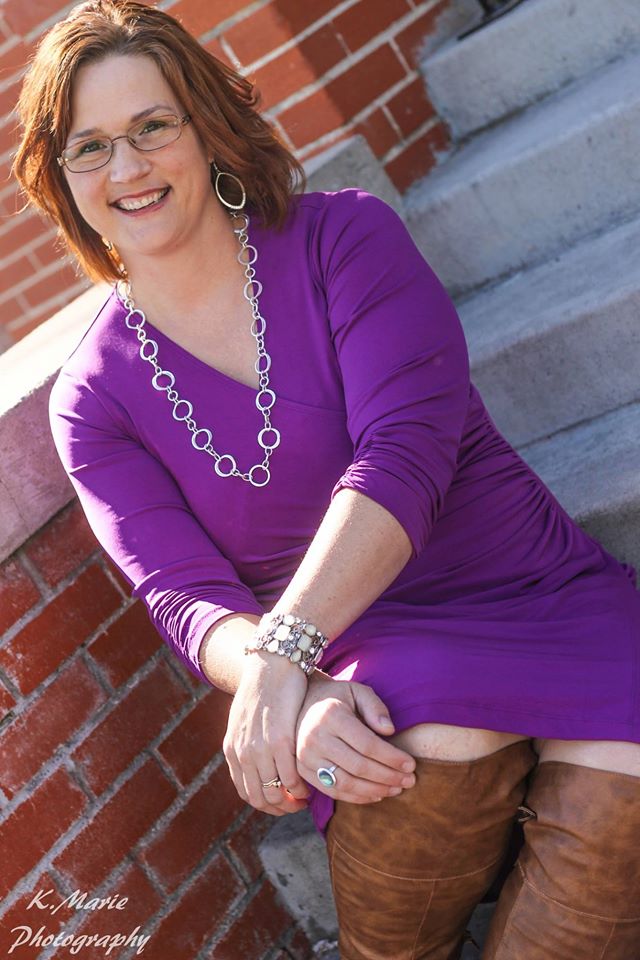 Lorrie Boyer
KSIR Radio
lorrie@necolorado.com
(970) 867-7271
Years Experience:  21
Board Experience:  South Region Vice President, 2014-Present
NAFB Mentorship Program Chair, Prowers County Colorado 4H Foundation Board Member, Morgan County 4H Foundation Board Member, Colorado Rural Development Center Board Member.
Bio:  As a 21-year veteran of farm broadcasting, I have covered several intriguing issues at local, state and national levels, building a long-standing relationship with every major Ag organization in the process.
Being a dedicated professional, I have worked as a Fort Morgan based KSIR Radio Farm Director and Morning Show Host for 12 years. Before that I was the Farm Director at KLMR Radio for five years and then the Farm Broadcaster and KVAY for four years- both stations are in Lamar, CO.
Motivated by an intense desire for Ag-Vocacy and telling the farming and ranching story, I produce Ag news, market reports and special human interest stories; which has resulted in awards not only with the National Association of Farm Broadcasting Association, but with the Colorado Broadcasters Association as well. I was also named "Friend of Ag" for several youth and state based Ag organizations, including 4H and regional FFA Chapters, Rocky Mountain Farmers Union, Colorado Association of Conservation Districts, and the Colorado Corn Growers Association.
I like to see myself as a rolling stone, ever ready to take on challenges with zeal and precision. In addition to being the current South Region Vice President, I also serve on the Colorado Farm Show Marketing Committee as the official website blogger and am currently collaborating with other farm broadcasters to share my personal health journey as well as talking about the life of a farm broadcaster on a National Blog, called "Food, Fitness and Friends."
When I am not broadcasting or covering an event, I love engaging in CrossFit and am a member of Toastmasters. I also assist with numerous community events. I am also a certified 4H Horse Show judge and am married and blessed with two sons, Blake and Brodie, aged 13 and 18.
_______________________________________
Having a long history with NAFB and being a current Board member and as well as a graduate of the First NAFB Leadership Academy have put me in an ideal position to run for NAFB Vice President and will make for a smooth transition into the role. I am aware and up-to-date with the issues, budget and projects that the Board is working on and would like the opportunity to continue to carry out the mission and goals of the board and NAFB with continuity, making this an easy and natural progression for me and the organization.
Since running for national office has been put upon my heart, I have been able to connect to many more members outside my region.  I see many of you every year at convention, but that does not always allow us to get behind the mic in getting to know each other. I have had a ball getting to know people professionally and I will go into this role with an open mind and fair attitude.  I feel that building a strong succession plan, exploring diverse ways to generate more revenue for NAFB and our member stations and networks and implementing some creative programs that attract new members and affiliated organizations to NAFB are part of my personal goals for us as a whole. I also bring to the table creativity and an outside-the-box way of thinking.
My core values in how I operate my personal and professional life are one in the same. Ethical boundaries, respect and honesty. I feel my skills in diplomacy, communication/listening, creativity and problem solving will be an asset to the organization. I am also fiscally conservative and a dedicated person. Once I make a decision, I am a person who is all-in.
I admire the President's who have walked before me in this role and feel I have built an incredible support team to assist me when needed, which will only further carry out projects as directed by you, our members. I have the personality and knowledge to work across generations and I value the needs of all three councils that make up our membership.
I am a hard worker. I am a solid NAFB member and have great support from my home station to be your next VP. I look forward to being a part of and supporting an already strong leadership team. I encourage you to contact me if you have comments or questions.
Thank you.
Lorrie Boyer