National VP Election Profile: DeLoss Jahnke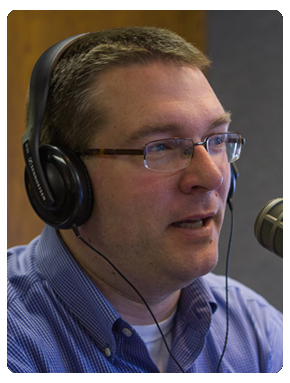 Raised on a five-generation family farm, DeLoss has been in broadcasting for more than 20 years.
His career began at KKSU and the K-State Radio Network, and he later went on to WIBW and the Kansas Agriculture Network. DeLoss spent five years at Brownfield Network and broadcast news and market information to more than 200 radio stations on a daily basis.
From 2011-2013 DeLoss was a communications specialist for the National FFA Organization where he developed and hosted The FFA Podcast. This experience brought him back in touch with farm broadcasting, and in 2013 he returned to NAFB as the AgriBusiness Director at WMBD-WIRL in Peoria.
DeLoss was an NAFB scholarship winner in 1993. He has two children and has coached many youth baseball and basketball teams. He earned an MBA from Butler University in 2010.