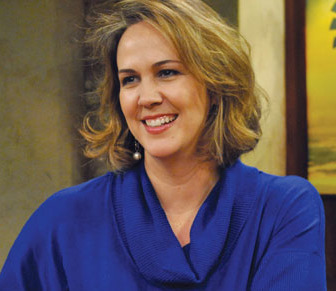 From NAFB President Janet Adkison:
As I look at the calendar and wrap my head around the idea that it's almost July, I reflect back on the excitement of the last 15 months.  In April 2013 I moved to Nashville, Tenn., when I joined the team at RFD TV. Between NAFB activities and a new job, the end of 2013 came around in the blink of an eye. The New Year brought another job change when I relocated to the east coast to open RFD TV's Washington DC news bureau. Needless to say, the last six months have flown by and we will soon turn the calendar to the second half of 2014. Wow!
On the NAFB side of things, there's plenty happening too. The 2014 Washington Watch welcomed a nice crowd of NAFB members. Mike Hergert (Red River Farm Network) and Jeff Nalley (Cromwell Ag Radio Network) organized another great program along with assistance from Greg Akagi (WIBW-AM) and Carrie Muehling (WJBC Radio/Radio Bloomington). There was another bonus in the mix. This year the NAFB board voted to subsidize the hotel expense for attendees.  Members enjoyed rates of only $99 a night with the organization picking up the rest of the overnight tab. A new sponsorship created this opportunity which the board has already agreed to provide for Washington Watch 2015. While the dates haven't been set yet, I hope you'll make plans to participate.
We're now just a month away from our summer meeting. The annual event is typically held near the president's home territory. Over the past three years that has been Missouri.  While that's my home state, I wanted to avoid a repeat agenda and try to expand our network of members. Our summer meeting will convene late July in Salinas, Ca.  The state is ranked number 1 in agriculture production and considered the most diversified farm state. It's our goal to raise awareness of NAFB and what our members provide to a dedicated farm audience. The board will host a luncheon welcoming NAFB members and guests in an effort to build new or strengthen current relationships. I hope we'll welcome some new faces into the organization on all councils and build support for the valued services our members provide. If there is someone you think might benefit from this interaction let us know, and let's light the fire.
All my best,
Janet