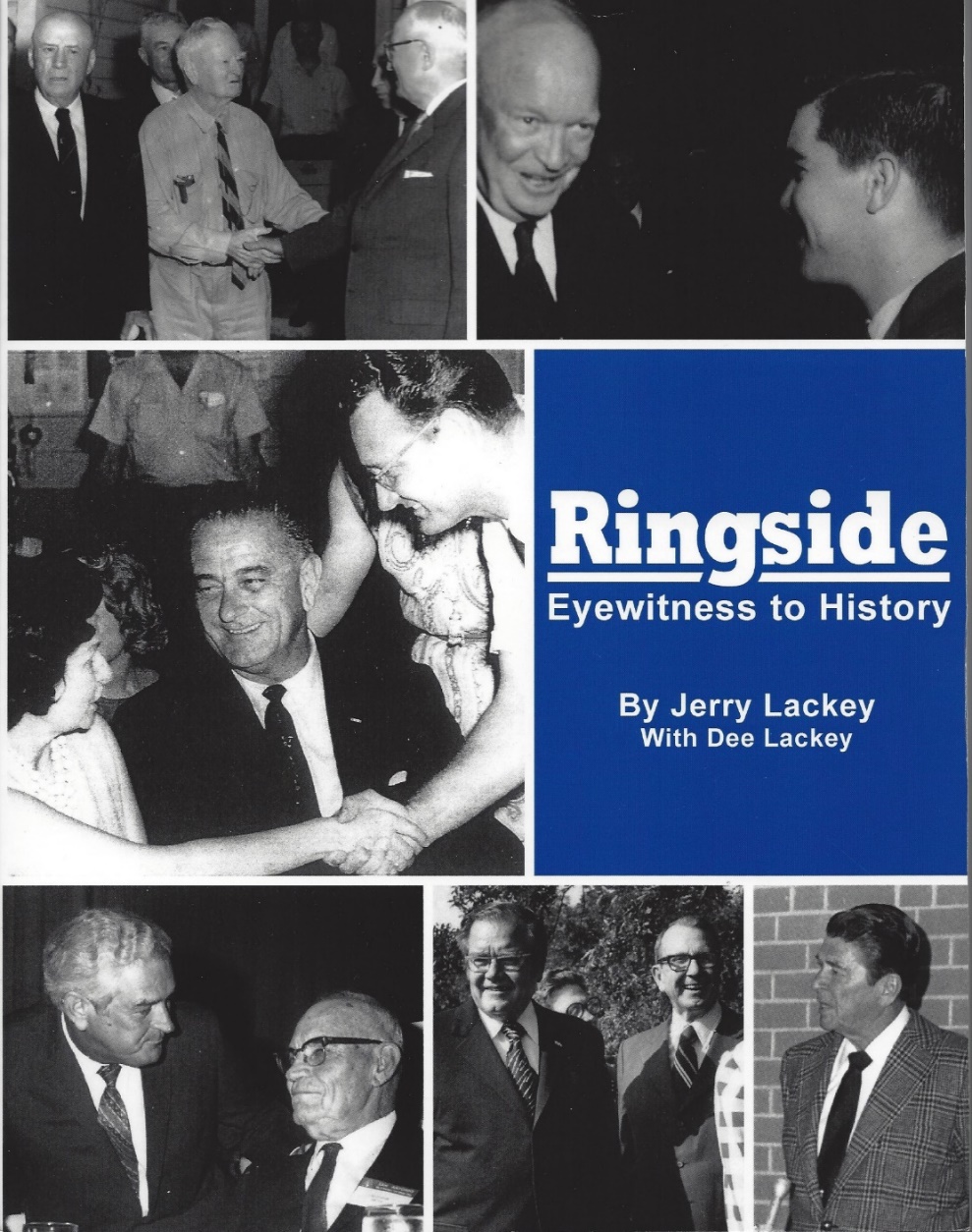 For more than 50 years, Jerry Lackey (Emeritus member, San Angelo, TX) has worked as an agricultural journalist and farm broadcaster. A newly published photo documentary book shows many of the Presidents, Governors, Congressmen and key agricultural leaders who Jerry met and interviewed from his "ringside" position as a journalist. "Writing one's life story never appealed to me," Jerry said. However, it occurred to him that the only way he was privileged  to interview and/or take pictures of the public figures was because of his chosen field of journalism. Dee Lackey, Jerry's wife, "touted this project  persistently for some time," and contributed her editing skills to completing the book. Jerry purchased his first camera, a Kodak Brownie Starflash, and a film processing kit from the Sears Roebuck catalog using some of his grandmother's "egg money." The 80-page book is filled with images and identifying cutlines that will take the reader back to the agricultural history that Jerry covered with his camera lens, reporter's pad, microphone and video camera.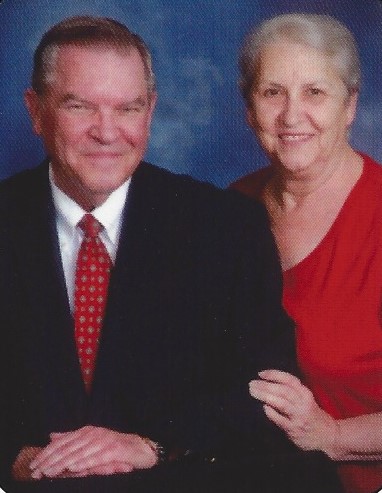 Reared in the Texas Hill Country, Jerry worked for state and national publications as well as pursuing a parallel career in television with Texas Agriculture Television Network and radio broadcasting with Voice of Southwest Agriculture Network. He is agricultural editor emeritus for the San Angelo Standard-Times where he is best known for his Windmill Country columns, which have been published by that newspaper for more than 25 years.  Jerry's numerous honors include the Oscar in Agriculture Award, Excellence in Agricultural Journalism Award, Shepherd's Voice Award and Man of the Year in Texas Agriculture Award. Dee Lackey is a journalist, too. In fact, she and Jerry met at the San Angelo Standard-Times, where she began her career. Jerry and Dee live in San Angelo, TX, where they enjoy research, writing, traveling and spending time with their four grown daughters and their families, which include eight grandchildren.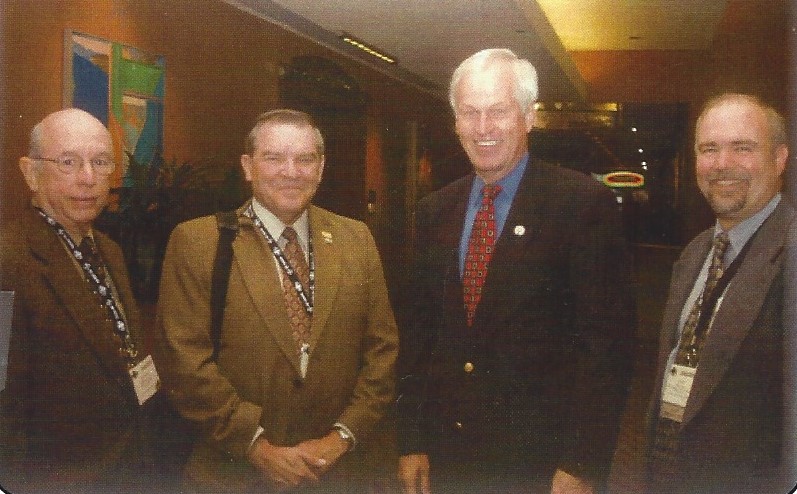 This is one of Jerry's favorite photos from the book. Left to right, Roddy Peeples, Jerry and Ron Hays join then U.S. Congressman Charles Stenholm, center, during an annual NAFB Meeting. Roddy, Ron and Jerry were representing Voice of Southwest Agriculture, which Roddy founded in 1964 in San Angelo, TX. Ringside: Eyewitness to History is available by mail for $19.95, plus sales tax and handling from Cactus Book Shop, 6 East Concho Avenue, San Angelo, TX 76903 or call: 325-659-3788.