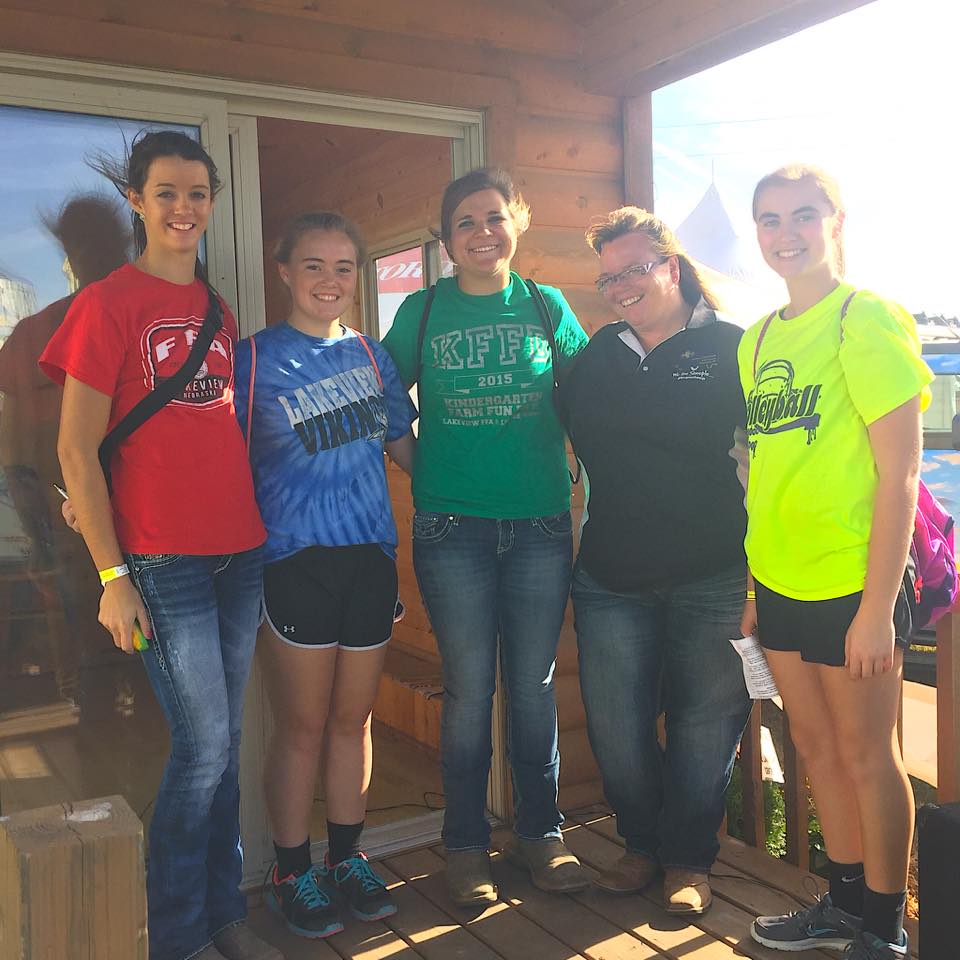 Susan Littlefield, 2015 NAFB President
Farm Director, KZEN, Columbus, NE
I want you to stop for just a moment and remember what it was like to be in high school or a recent college graduate. Who did you look up to? Who was the one person that took the time to sit down with you, talk about their career choice and help send you on the path you are on today?
Now that we are all a bit older, do we take the time to be that? During the past couple of weeks, we have all been on the road at different farm shows and state fairs. From the pictures shared on social media, many of us are taking that moment to reach out and talk to the future broadcasters.  
During Husker Harvest Days, I had a group of FFA students from Lakeview FFA, Columbus, NE stop by to ask questions for their scavenger hunt. One student, Megan came back to do an interview. When I handed her the mic she was a natural! Her confidence in talking and ease in doing it brought up the conversation of farm broadcasting. She had some interest, and we talked about schools, how I became a broadcaster and how she could be an intern at any NAFB station with our intern program through the NAFB Foundation. 
If you haven't signed up to be an NAFB Mentor, please consider it. Next time I see you it will be convention time (I know already!). Our hallways, media room, Trade Talk and meals will be filled with many eager to learn...and from you! Take the moment to reach out and say hi and invite them into a great family of broadcasters...NAFB