Thanks in part to the generosity of DuPont Pioneer, the NAFB Foundation Internship Program recently announced plans to offer multiple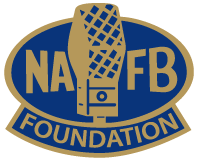 $1,000 internship grants to member stations and networks.
"Anyone can read from a textbook, but farm broadcasting is not career well confined between two covers," said NAFB Foundation board member Haylie Shipp (Northern Ag Network). "By getting students out of the classrooms and into the studios, we can ignite that spark of curiosity and, with a well-nurtured bit of luck, inspire someone to have a future relationship with our industry and organization."
The following entities will each be receiving a $1,000 grant for 2014:
Bill Baker, DairyLine
Micheal Clements, KFEQ
Gale Cunningham, WYXY FM Radio
Rita Frazer, RFD Radio Network
Emery Kleven, Minnesota Farm Network
Kayln Parson, KKOW Radio
Michelle Rook, WNAX Radio
Terry Simmons, AgWatch Network
Alan Watts, WKDZ-WHVO Radio Stations
Dave Williams, PA Farm Country Radio
Along with the NAFB Foundation Internship Grant, each of the interns selected by a Foundation grantee is eligible to receive up to $500 to help pay for expenses incurred while attending the 71st NAFB Convention in November.
The deadline for 2015 Internship Grant applications will be next March.  For more information, visit www.NAFB.com and look under "Foundation."