Glen Kummerow Memorial Scholarship
Courtney Wingate, Texas Tech University
Courtney is a fifth generation Floridian and cattle rancher who has a passion for telling the story of agriculture. Currently a senior majoring in Agricultural Communications at Texas Tech University (TTU), she is currently serving as Treasurer for the  Agricultural Communicators of Tomorrow chapter at TTU and a member of Block and Bridle. By the Summer of 2017, Courtney plans on expanding her personal brand and blog called Capturing CAW to include interview podcasts of creative, agricultural women and how they are promoting and enhancing agriculture for  future generations. In addition to Capturing CAW, Courtney will be taking steps closer to owning her own business. In the South Designs will be an agricultural based advertising agency specializing in graphic design, web design, photography, video, and radio advertising.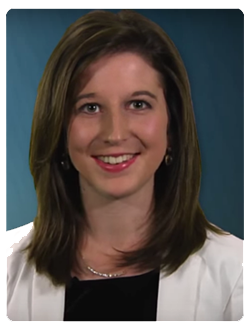 George Logan Scholarship
Nora Faris, University of Missouri
Raised in Concordia, Missouri, Nora is currently a junior at the University of Missouri, majoring in science and agricultural journalism. She plans to obtain a law degree and pursue a career in government affairs or political communications in the agriculture industry. Nora interned with FLM+ in Washington D.C. this summer. Currently, she is working as a reporter for KBIA, mid-Missouri's NPR affiliate, and KOMU-8, an NBC-affiliate in central Missouri. Nora is an active leader of the MU College of Agriculture, Food & Natural Resources Ambassadors, a member of Ag Communicators of Tomorrow, Collegiate Farm Bureau and Mortar Board Honor Society. Nora has supported agriculture through her service as a state FFA officer, a Missouri Pork Association ambassador and as a current Missouri Farm Bureau Ambassador. She was selected to represent the University of Missouri in the Mid-America CropLife Association Young Leaders Scholarship Program, chosen as a Farm Foundation Cultivator and as the Livestock Publications Council Forrest Bassford Student Award recipient.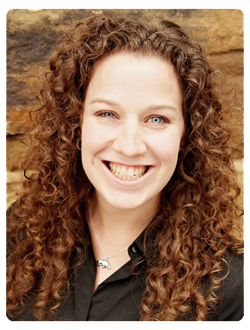 Orion Samuelson Scholarship, Sponsored by the CME Group
Hanan Southard, University of Arkansas
Hanan Southard is a second-year graduate student at the University of Arkansas. She is currently in the Agricultural and Extension Education master's program where she is specializing her coursework and research in agricultural communications. Originally from Rolla, Missouri, Hanan grew up as the fifth generation on her family's cattle farm where she and her sister showed Angus cattle through 4-H and FFA for more than ten years. She completed her undergraduate degree in agricultural economics from the U of A in May 2015. Upon graduation, Hanan plans on pursuing a career that allows her to act as an educational voice within agriculture. In her spare time, Hanan enjoys running, spending time with her mini Australian Shepherd, Hoss, and calling the Hogs during football season.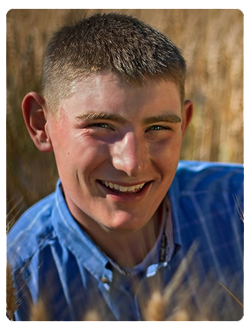 The Samuel Roberts Noble Foundation Scholarship
JD Rosman, Oklahoma State University
A Washington native, JD grew up working on his family's wheat and cattle operation as well as raising and showing his herd of Angus cattle. He is currently a  senior at Oklahoma State University studying agricultural communications with minors in animal science and agricultural economics. This summer JD interned with Angus Media as the communications intern and worked to provide cattlemen and women industry leading information and telling agriculture's story. Through assisting with production of The Angus Report TV show, Angus Journal and various media outlets we can reach millions and share our story. After graduation, JD plans to work within the agricultural industry to continue building relationships with producers and consumers through various media platforms. 
CHS Scholarship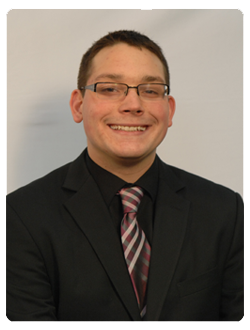 Cameron Jodlowski, Iowa State University
Cameron is a senior at Iowa State University studying Agricultural Communications with a minor in Agronomy. Cameron comes from central Illinois where he grew up on a small acreage raising dairy goats. In high school, Cameron learned leadership through his 4-H and FFA experiences. He took those experiences to Iowa State. He became active in the Agricultural Communicators of Tomorrow Club, Iowa State Bacon Expo, Iowa State CALS Council, and the Student Alumni Leadership Council. Cameron also serves as National Agricultural Communicators of Tomorrow officer and has worked with the National FFA Organization as a National Collegiate Agriculture Ambassador. He has had internships with University of Illinois Extension, Arysta LifeScience, AgSolver, the Iowa State College of Agriculture & Life Sciences Communications Service, and recently Landus Cooperative. After graduation, Cameron hopes to pursue a career in agronomy sales.
BASF Grow Smart Scholarship, Sponsored by BASF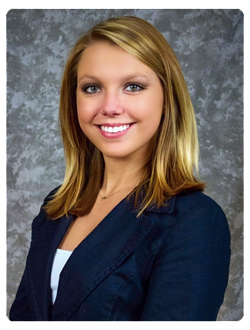 ​
Mara McGurl, University of Georgia
Mara McGurl is a third-year senior at the University of Georgia. She is majoring in Agricultural Communication with a certificate in Leadership and Service. She grew up in the small town of Zebulon, Georgia. One unique passion she has that separates her from most people is public speaking. Giving speeches in front of huge crowds is something she has thrived for since she was a little girl. She competed in her first public speaking contest at 7-years old and has gone on to compete in and win many competitions since. She hopes to obtain a career that allows her to participate in large-scale public speaking every day. Mara's next step will be continuing her education by attending graduate school at the University of Georgia in Mass Communications and Journalism with an emphasis in Public Relations. She will then focus on a public speaking/communications-oriented career path, whether it be a spokesperson for an organization, a representative of a company, or a broadcaster for a TV or radio station.