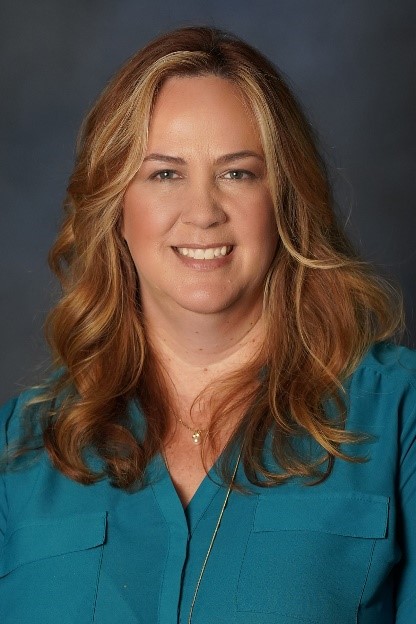 Janet Adkison grew up in FFA, and the skills she learned prepared her for a career in agricultural communications.
"I participated in public speaking, livestock judging, and dairy cattle judging," Adkison said. "I also had the chance to serve as a chapter and state officer."
The public speaking skills Adkison learned served her well throughout her impressive career in agricultural communications. The connections she made also helped introduce her to her first job in the industry.
"It was a fellow former state officer who gave me a call one day about a job in Little Rock, Arkansas," Adkison said. "It was a job with the Arkansas Radio Network. I got the chance to work with the president of NAFB at the time, Stewart Doan, and that was my introduction to NAFB."
About a year into that job, Adkison got another phone call from a connection she made in FFA about an open position with the Brownfield Network in Missouri, and she started there soon after. She took a small hiatus to pursue her graduate degree, but she soon returned to farm broadcasting.
"I worked at KFRM Radio in Kansas for about a year," Adkison said. "I really enjoyed the team, but I had the chance to come back to Missouri and worked for KMZU in Carrolton as their farm director for about seven years."
She then worked for RFD-TV for approximately 10 years, with that time split between Washington, D.C., and Nashville, Tennessee.
"At RFD TV, video is the story, so that was a new challenge," Adkison said. "However, after a decade of not seeing family as often as I'd like, I was inspired to consider a new direction."
She came across the Missouri Farm Bureau position and knew she could not pass it up. She started her new position April 3, 2023, and she has loved it so far. Her department handles social media, media relations, and magazine production.
"We communicate with the agricultural and mainstream media whenever they are looking for a story about agriculture or rural life, and we help them get the contacts or resources they need," Adkison said. "We also handle the production of the quarterly Show Me Magazine, which is Missouri Farm Bureau's publication."
Her favorite part of the job is the variety it offers.
"It's constantly changing, and there's always a lot going on in agriculture," Adkison added. "No two days are the same. I am always learning something new. I also love that I get to cover Missouri-specific issues, since it's my home state."
While her role in agriculture communications has changed, Adkison said she is excited to stay involved in NAFB.