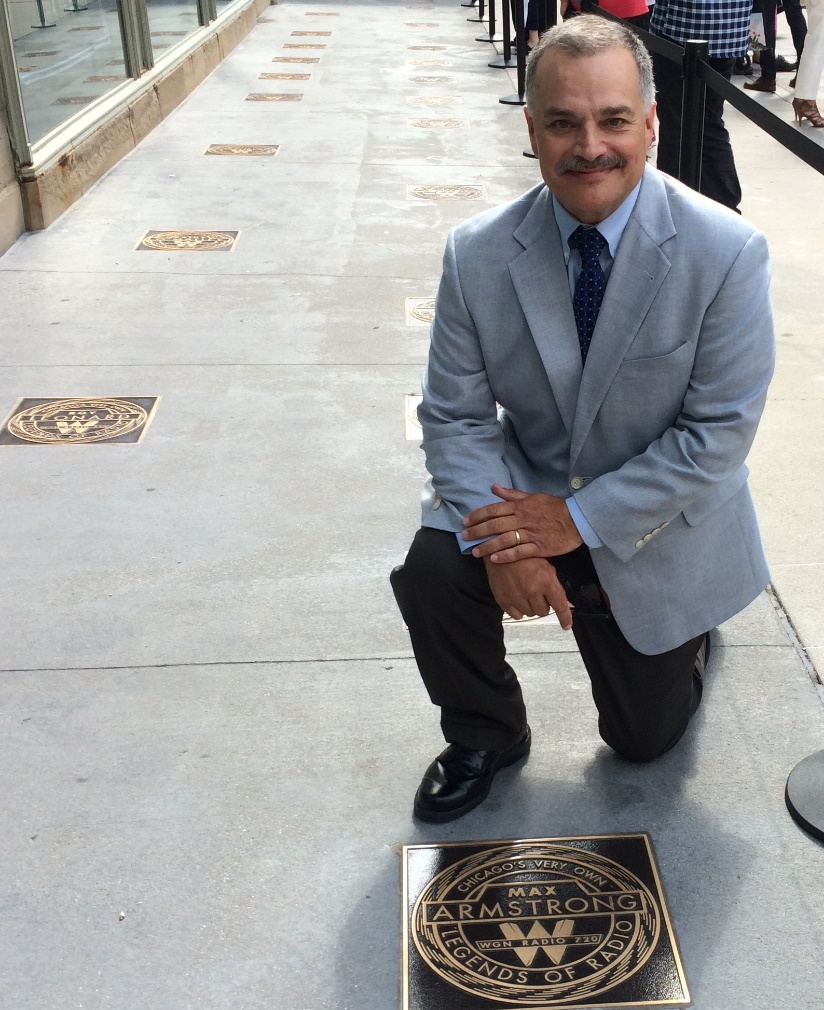 Max Armstrong joined other WGN Legends as a member of the WGN Radio Walk of Fame on May 27. About the honor, Max said, "As I pointed out during the ceremony that was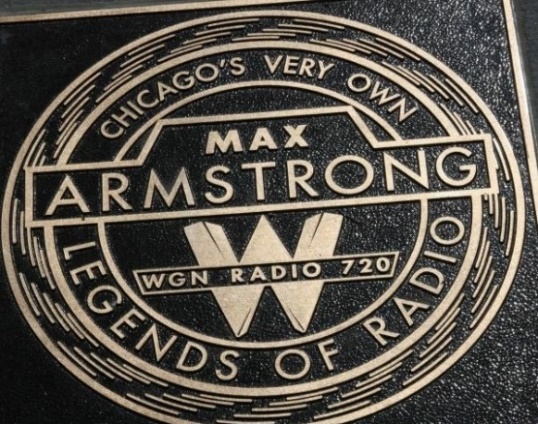 carried live on WGN Radio, this plot of real estate in Chicago is hallowed ground for the two farm broadcasters, Samuelson and Armstrong." He explained, "Not only are these plaques positioned right next to the iconic and historic Tribune Building, but they are about 100 yards from where Cyrus McCormick, inventor of the mechanical reaper, built his first manufacturing plant in Chicago. Also, International Harvester, predecessor of today's Case IH brand, was headquartered right next door here at 401 N. Michigan Avenue for about 15 years." Max said, "I was full-time with WGN Radio for 32 years before joining Penton Agriculture in 2009, and Orion and I are in the 10th season of producing our television show, This Week In AgriBusiness."  
WGN Radio News anchor Andrea Darlas, left, and WGN sportscaster Dave Eanet, right, posed with Max Armstrong and his wife, Linda, inside the WGN showcase studio along the "Magnificent Mile."