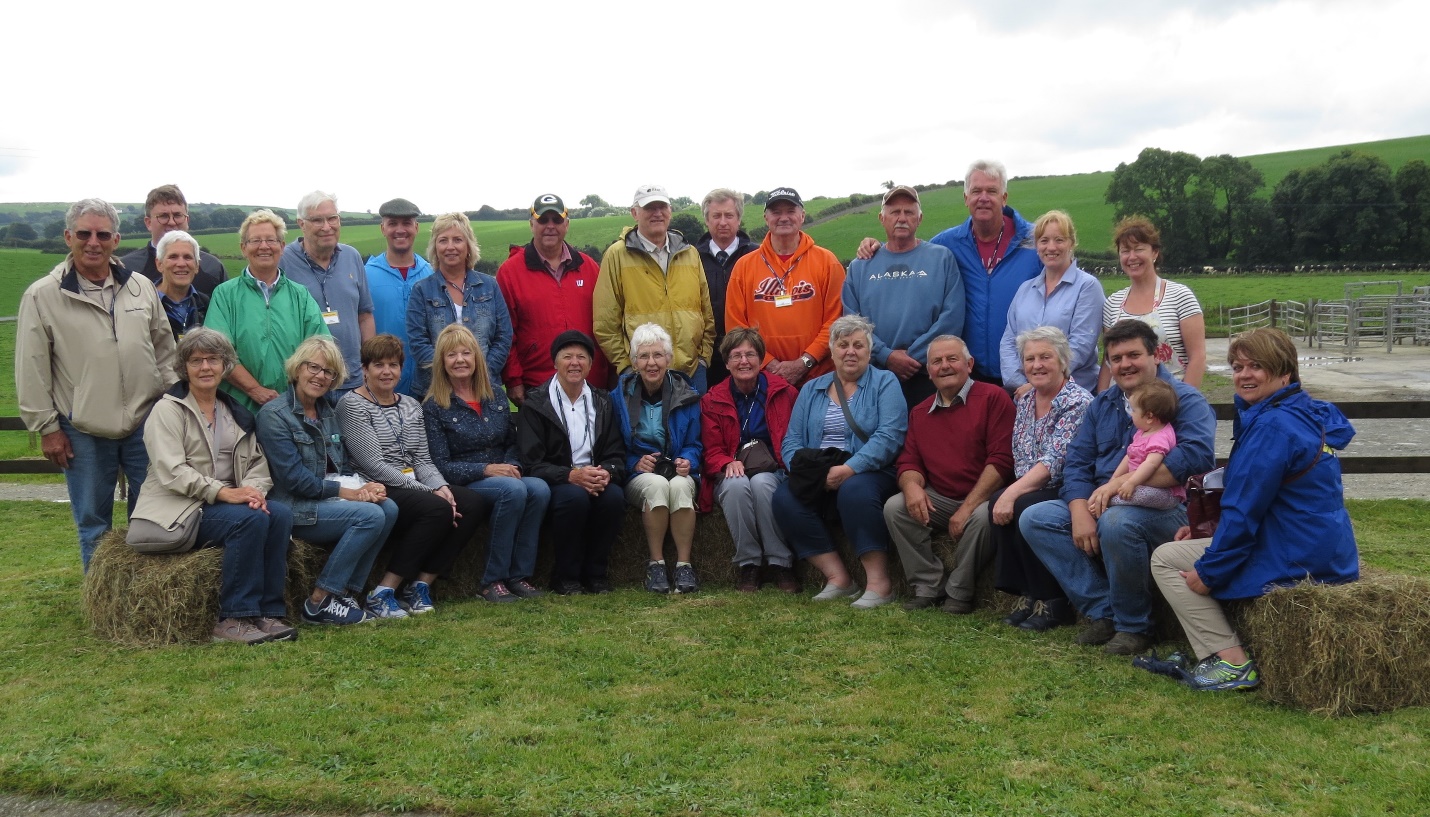 "Low commodity prices and too many rules and regulations aren't specific to U.S. farmers and ranchers. Farmers in England, Wales and Scotland are also looking at finding creative ways to make their bottom lines more black than red, and in many cases it's not happening. That's what we found during a recent farm tour to Great Britain with a group of farmers and a few city folks from western and southern Wisconsin," Bob Bosold reports. "While visiting farms and farmers is always a highlight of our tours, the sites and history we enjoyed were awesome. One of the highlights of our first three days in London was a visit to the Churchill War Rooms, the bunker where the Prime Minister ran England's war effort for about four or five years. The network of underground command centers and living quarters was home to many military experts, secretaries, support staff and Mr. and Mrs. Churchill in their efforts to fight off the Nazi threat. Even during the ongoing nightly bombing of London the bunker remained safe as an effective nerve center for England's war effort," Bob said.
"Our group also had the chance to tour Buckingham Palace, the home of the Queen. As you might expect, it was worthy of a queen with all the artwork, sculptures, elaborate furnishings and other accoutrements not found in many other places. London also gave us the chance to see Westminster Abbey, the tower of Big Ben, which is only the bell by the way, not the tower itself, Kensington Palace, the home of William and Kate, Scotland Yard, the Tower of London and the Crown Jewels, the Piccadilly Circus, Trafalgar Square and the most unbelievable department store imaginable, Harrod's.  That was just in London," Bob emphasizes.
"On our way to Wales and the Lakes Region, we found out that Chevy Chase didn't destroy a World Heritage site because Stonehenge is still there," Bob mused. "Located in the middle of sheep and cattle pastures, it truly is a man-made wonder. The only problem is that it was created before man used the written word so no one has the exact explanation of what it really means. It is a must-visit site."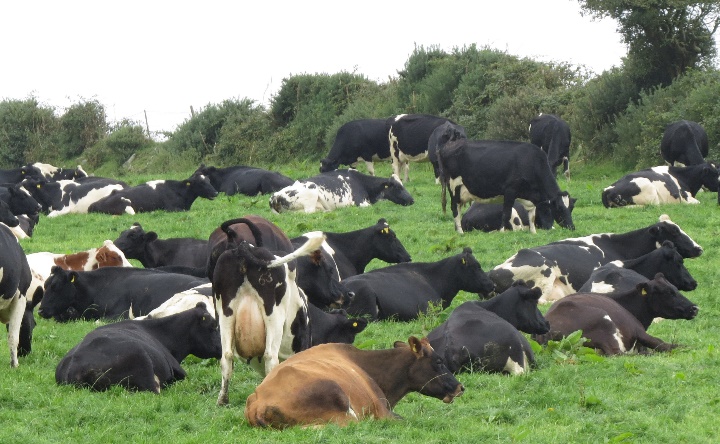 Our first farm visit was Will Prichard's dairy and beef operation in Wales. He is a third generation farm operator who also does a weekly farm radio program that airs across the country. The dairy milks 1,300 cows in a double 44 herringbone parlor, currently the second largest parlor in the United Kingdom. He also has 1,000 head of young stock on his 2,000-acre operation that is grazed 12 months a year. During the summer, when he has a flush of grass he puts up baleage in black plastic bags that generate more heat for better feed quality for supplemental feeding during the cloudier, cooler months when the grass growth slows down. Will and his family, including his father who is still active in the operation, run the farm with 15 employees, milking cows on four separate milking units. But a new "profit center" for the farm is the addition of a herd of Wagyu cattle, the breed from Japan known for its high quality beef. Will started with two cows implanted with Wagyu embryos and now he is up to 250 head of cows and bulls with a goal of getting to 500 in the next few years. The animals are completely grass fed and are ready to go to the abattoir at 30 months with a marbling score of five. Prichard admits he was taking a chance on the breed, but after exploring marketing options, he came up with a very willing partner in Whole Foods stores in the London area. He said they sell all he can provide to them, and they are constantly asking for more supply. Will said they sell the meat at a very premium price. "As for Brexit, Will feels the same as all the farmers we talked with—It's time for Great Britain to go it alone. They feel there are too many restrictions on their production levels and too many regulations to deal with that make it too hard to make decisions that could help their farms. They are not afraid of the future without the European Union," Bob explains. "Another farmer we visited also came up with a unique enterprise to increase the bottom line on his family farm. North of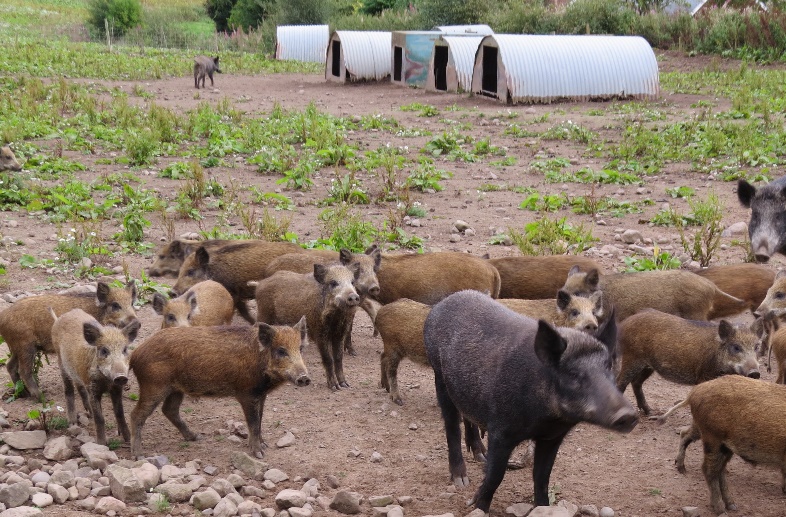 Edinburgh in Scotland, we visited the Hilton wild boar farm of Andy Johnston and his family." After college, Johnston said he knew he wanted to come home to farm but needed to find a way to provide income for his young family as part of his multi-generational farm that grows barley for malting and distilling as well as peas and turnips for the commercial market. Before coming home, he traveled to many parts of the world looking for ideas. He said he stumbled onto the idea of commercially raising wild hogs as he found there are markets around the world looking for that kind of specialized pork. He started with a few sows from the London Zoo, which had seen its herd grow too large and had to do some culling. From there, he has increased his herd over the past 20 years to more than 350 animals. He now markets the meat as specialty pork at a specialty price to customers in Asia and India. He direct ships the meat overnight to buyers who have now become regular customers, and he says his client list is getting bigger all the time, Bob explained.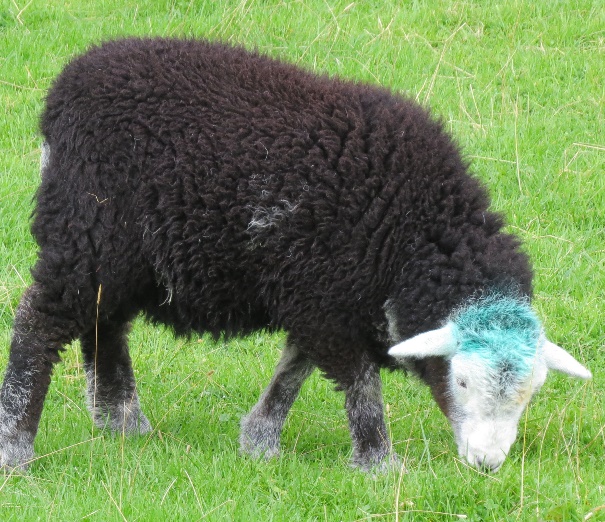 "Another farm we visited in the Lakes Region of England took us all back to our childhoods. It was Hilltop Farm, the home of Beatrix Potter who brought us Peter Rabbit, Flopsy, Mopsy, Cottontail and so many other kids' classics. Her farm, along with a lot of other rural property she owned, has been donated to the National Trust and is now a popular destination for visitors. Included on her farm is a flock of her beloved Herdwick sheep which are being cared for by the Trust and improved through money she left behind specifically to enhance the breed. Many of the illustrations in her books can be seen around her farm and the small village of Hawkshead. It really brought her stories to life. As a special treat, curators recently found an unpublished manuscript that she wrote more than 100 years ago. It was printed as a new book and released to the public the day of our visit to the farm.  Naturally, being able to get a copy from her farm, it has become one of my special souvenirs from the trip," Bob said. "Maybe the highlight of the trip for someone in my age group, the baby boomers, was a visit to Liverpool to see where the Beatles got their start. We had a chance to see each of their boyhood homes, some of the clubs where they played on their way to the top, places in the city that inspired some of their hits, and how they got together."