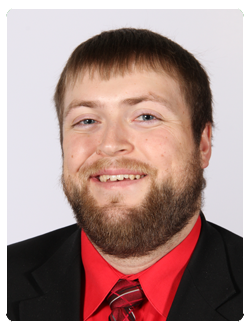 Spencer Chase
Agri-Pulse
spencer@agri-pulse.com
(202) 802-6250
Years Experience:  2
Board Experience:  Vice President, DC Jacks (Washington, D.C., area South Dakota State University Alumni Association), current Executive Board, South Dakota State University chapter of FarmHouse Fraternity, two years, Students Association Senator, South Dakota State University, one year
Bio:  I grew up on a diversified farm in rural South Dakota and have since moved to Washington, D.C., to cover agriculture and food policy for Agri-Pulse Communications. I've been there for about two years and also spent time at WNAX Radio in Yankton, South Dakota.
I'd like to serve on the NAFB Board of Directors because I believe in farm broadcasting and want to help in giving it a secure future. As ag and communication technologies evolve, I want to make sure NAFB members are at the forefront of providing their listeners and viewers with up to date, accurate information where and when they want it.
This organization has been incredibly good to me. When I was in college, it gave me a scholarship and mentoring from some of the best farm broadcasters in the business. Since then, it has provided me with personal and professional contacts that have made me a better reporter. I believe in giving back, and I want to make sure tomorrow's NAFB is able to give the same assistance to the next generation of farm broadcasters that it has given me.
Most importantly, I want to serve NAFB and its members. I want to help you get the most out of your membership dollar and give you a chance to provide input on NAFB's future. Whatever you want out of NAFB, I want to help you get it.