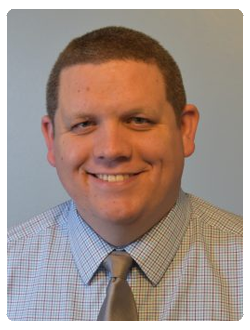 Eric Pfeiffer
Hoosier Ag Today
eric@hoosieragtoday.com
(765) 588-3237
Years of Experience:  10
Board Experience:  Director of Youth Baseball in West Lafayette, Indiana; Over 5 years of coaching youth baseball, soccer, and basketball; Served as the social media administrator and on the marketing committee for St. Mary's Cathedral in Lafayette, Indiana
Bio: While new to farm broadcasting, I've been in broadcasting in some way for the past decade as a morning show host, news director, and play-by-play man for local high school sports. My love for radio is what brought me back into broadcasting full-time, and I couldn't be happier to be a part of the Hoosier Ag Today team and the National Association of Farm Broadcasters. I am the Agricultural Content Manager for HAT, compiling local news stories for air and additional stories for our website and newsletter. I am based just minutes away from Purdue University and their world-renowned agriculture program in West Lafayette, Indiana.
I had a terrific time and made excellent connections while attending 'Leadership NAFB' and Washington Watch in April. My experience there is what led me to want to serve in this capacity. I'm eager to learn more about the organization and my colleagues in the industry. I believe this to be a tremendous opportunity to do so.
My wife, Aubrey, and I have three children. They keep me busy with baseball, basketball, and soccer when I'm not behind a microphone. I'm excited for the opportunity to meet you in Kansas City!