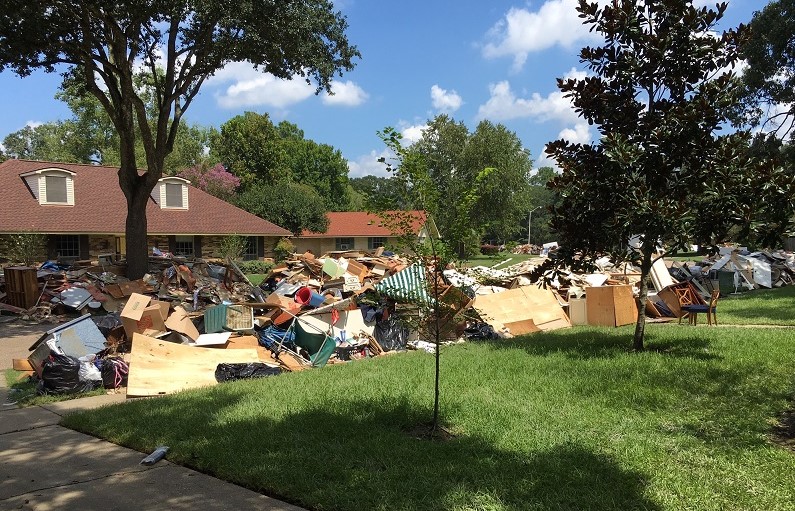 For Don Molino (Louisiana Farm Bureau Agri-News Radio Network, Baton Rouge, LA) and his wife, Laura, the "Great Flood of 2016" started at 6:00 a.m. August 14 with a neighbor banging on the front door "telling us if we wanted to get a car out we'd better do it now!" Don explained, "When we went to bed the night before things were calm and dry for the most part. It had started raining very hard the previous Thursday and didn't stop until sometime Saturday evening. We thought everything was just like storms in the past with heavy rains, some minor street flooding and that's all. Wrong!" He continues, "By 7:30 a.m., I realized I needed to move my old Jeep, just in case. By 9:30 a.m., we had to wade out in knee-deep water for three blocks with our two dogs and whatever we could carry, which wasn't much." Don said, "I never thought the water would get deep enough to hurt Laura's new car. Wrong again. It was totaled along with just about everything inside our house." Don said, "We were able to save some clothes, one radio, and one TV set. Anything that was on the floor or below 24 inches floated away.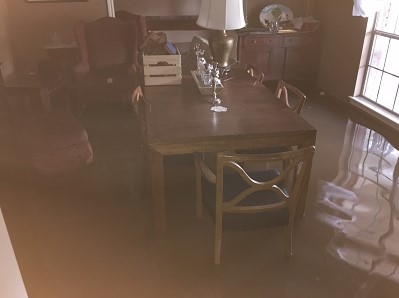 The water stayed in and around our house from Sunday morning until Tuesday morning. I waded back those three blocks Sunday afternoon to check on the house. The flood water was about ankle deep inside the house at that point. Surely it wouldn't get any higher. Wrong yet again. When I waded back Monday morning it was knee-deep." Don observed, "This couldn't possibly be happening to us. But we never woke up from the nightmare. With the help of a lot of very wonderful friends and people that we didn't even know, we started ripping up carpet,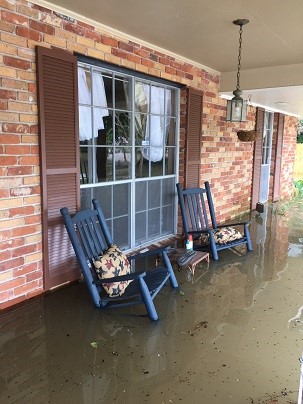 tearing out sheet rock and moving destroyed furniture out of the house and made huge mounds of trash in the front yard, as did all our neighbors." Don updates the situation saying, "Two weeks later, the house is almost dry inside, FEMA has inspected and come through with some living expenses, flood insurance inspectors have come and gone and promised us a down payment on our policy, and we've applied for any and all help we can get." He adds, "Estimates are that some 50,000 homes were destroyed by the flooding in the Baton Rouge area so we're not alone unfortunately. At least we have a place to stay unlike a lot of people who are still in shelters or living in motel rooms." The most interesting group of volunteers, which Don describes as "The so-called 'Cajun Navy,' were "just a bunch of guys with fishing boats who saved probably thousands of people stranded by the flood.  They didn't wait for orders from the state, they just loaded up and headed for the flood."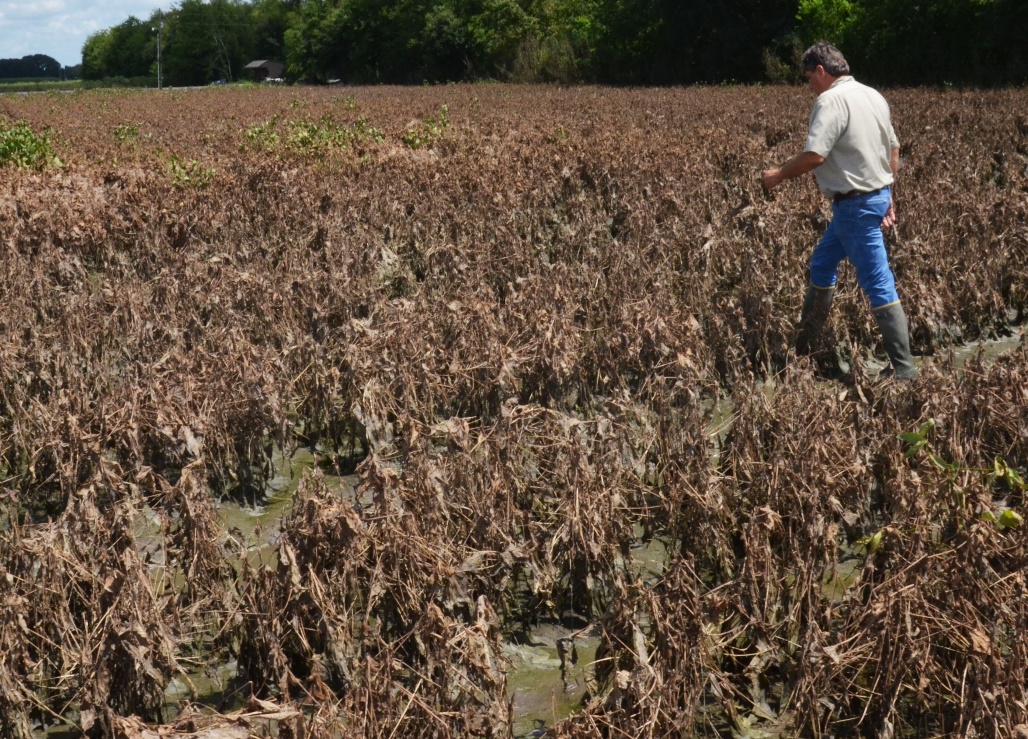 Agriculture in south Louisiana has been slammed hard yet again, Don said, "Preliminary estimates are at least $110 million in damages, perhaps as much as $200 million. Louisiana will lose 420,000 acres of soybeans, almost half this year's planted acreage. Per acre cotton average yields have been slashed from 1,100 pounds to 300 pounds of lint per acre. Rice producers were just about finished with harvesting but will still suffer losses in the tens of millions of dollars. Several hundred head of livestock were lost in the flooding." Don predicts, "It's going to be months before all the losses are totaled up, and it ain't gonna be pretty. Help has been coming in from everywhere it seems. The Salvation Army has done a great job, and if anyone wants to make donations I'd suggest that avenue. Prayers also work wonders." He described the situation as 'The New Normal.' "No one likes it, but we have to deal with it. And what we're going through doesn't begin to come close to a soybean farmer in Acadia Parish with nothing but muddy fields where his crop had been. That's a whole different kind of disaster," Don concludes.