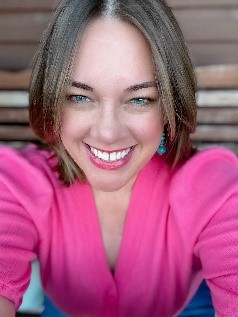 Sabrina Halvorson, national correspondent for AgNet Media, recently started contributing agricultural media to Hoosier Ag Today (HAT) and Michigan Ag Today (MAT).
Halvorson will continue in her current position at AgNet Media while contributing to HAT and MAT, and says she is excited about the new collaboration.
"I love the idea of reporting on two states that I haven't reported on before," Halvorson said. "I'm excited to learn about those two areas where I haven't spent a lot of time."
The award-winning broadcaster has a background in newspapers, but she found a home in farm broadcasting.
"I started out in general news and worked in that for about 20 years, and I got burned out on the murders and the tragedies," Halvorson said. "I left general news and went into agriculture. Being from California, I think our agriculture is really unique."
After a conversation at the Commodity Classic, Halvorson's boss approached her about the broadcast arrangement.
Her duties will be varied and include more than simply broadcasting.
"I will report on specialty crop news and national policy highlights, but I will also be contributing written material that will be published on the websites and social media platforms," Halvorson said.
Collaborations like these are valuable in farm broadcasting, says Halvorson.
"I really love that we have opportunities like this to help each other out," Halvorson said. "You don't see that in a lot of industries, especially media. When we all keep in mind our goal – which is to help inform farmers around the nation – and we all work together, we can all be successful."