On September 18, 2006, a new concept hit the airwaves of Indiana radio stations, delivered by a voice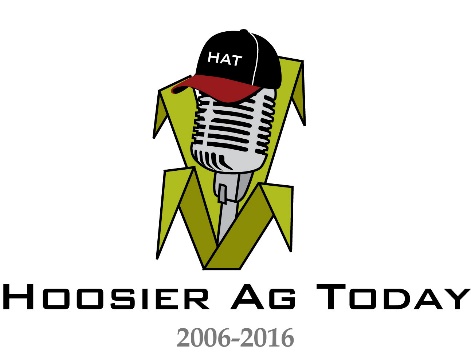 that had been heard on those stations for over two decades. Hoosier Ag Today debuted on 10 stations around the state with a new focus on delivering news for and about Indiana agriculture. "There was a lot going on in Indiana agriculture that was not being reported by the farm broadcast media of the day," according to Gary Truitt, founder of HAT, Zionsville, IN. "The state Department of Agriculture was just being formed, and the ethanol industry was just beginning to explode in Indiana." As the ethanol, grain, and livestock sectors began to grow, Hoosier Ag Today grew with them. "In the beginning, all we had was a vision. Fortunately, we had some great partners who also had a vision," Gary said.
Their partners included Indiana Farm Bureau, Indiana Soybean Alliance, and the American Dairy Association of Indiana. Over the next few years, the program content of HAT was picked up by more radio stations wanting to serve their agricultural community. Today, HAT programs are aired by 65 radio stations across the Hoosier State. Over the past decade, the Network has expanded its staff and launched several digital platforms to deliver content to farmers via the Internet and, more recently, mobile devices. "Reading the morning HAT e-newsletter has become a regular routine for thousands of Indiana farmers, farm leaders, and government officials," Gary said. "In the past year, HAT has expanded into online video, with live streaming of news events as well as informational in-field videos with agronomists and economists from the Purdue Center for Commercial Agriculture." Gary added, "Our focus is Indiana. That is why we put Hoosier in our name." While times are economically challenging for agriculture, Gary believes HAT is well positioned to be sustainable and ready to grow and prosper when the agricultural economy recovers.