Management Sales Council Board Election Profile: Amy Biehl-Owens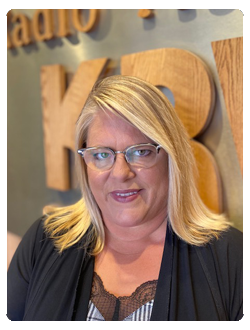 Amy Biehl-Owens
Nebraska Rural Radio Association/KRVN
amy@krvn.com
(308) 324-2391
Years of Experience:  23
Board Experience: 
Lexington Community Foundation - board member for 20 years; served as president of the board as well as grants committee chair
YMCA of the Prairie Board - served as president; board member 10 years
Orthman Community YMCA Board - 14 years
Lexington Chamber of Commerce board of directors
Dawson County 4-H Council president
Lexington Library capital campaign chair
Lexington YMCA Founders Campaign and capital campaign chair
First Presbyterian Church finance committee
Lexington Cares Senior Living board of directors
Bio:  My husband Toby and I live on the Platte River outside of Lexington, Nebraska, with our two children. I was raised on the family farm and grew up showing horses, moving hay bales and feeding cattle. It is important to me I stay connected to agriculture, and the producer-owned Rural Radio Association and KRVN have given me the chance to build a successful team, help drive revenue, and serve our listeners with integrity. I have worked as a sales representative, sales manager, national sales manager, director of sales, and now station manager; and I have gained the experience necessary to contribute effectively to this board. In addition to my work experience, I have served on several community and regional boards and volunteered extensively in our community and beyond. I believe this is an exciting and challenging time for the broadcast industry, and we have a unique opportunity to explore new ways to reach our audience and be at the forefront of innovation while staying committed to the values that have shaped this organization.