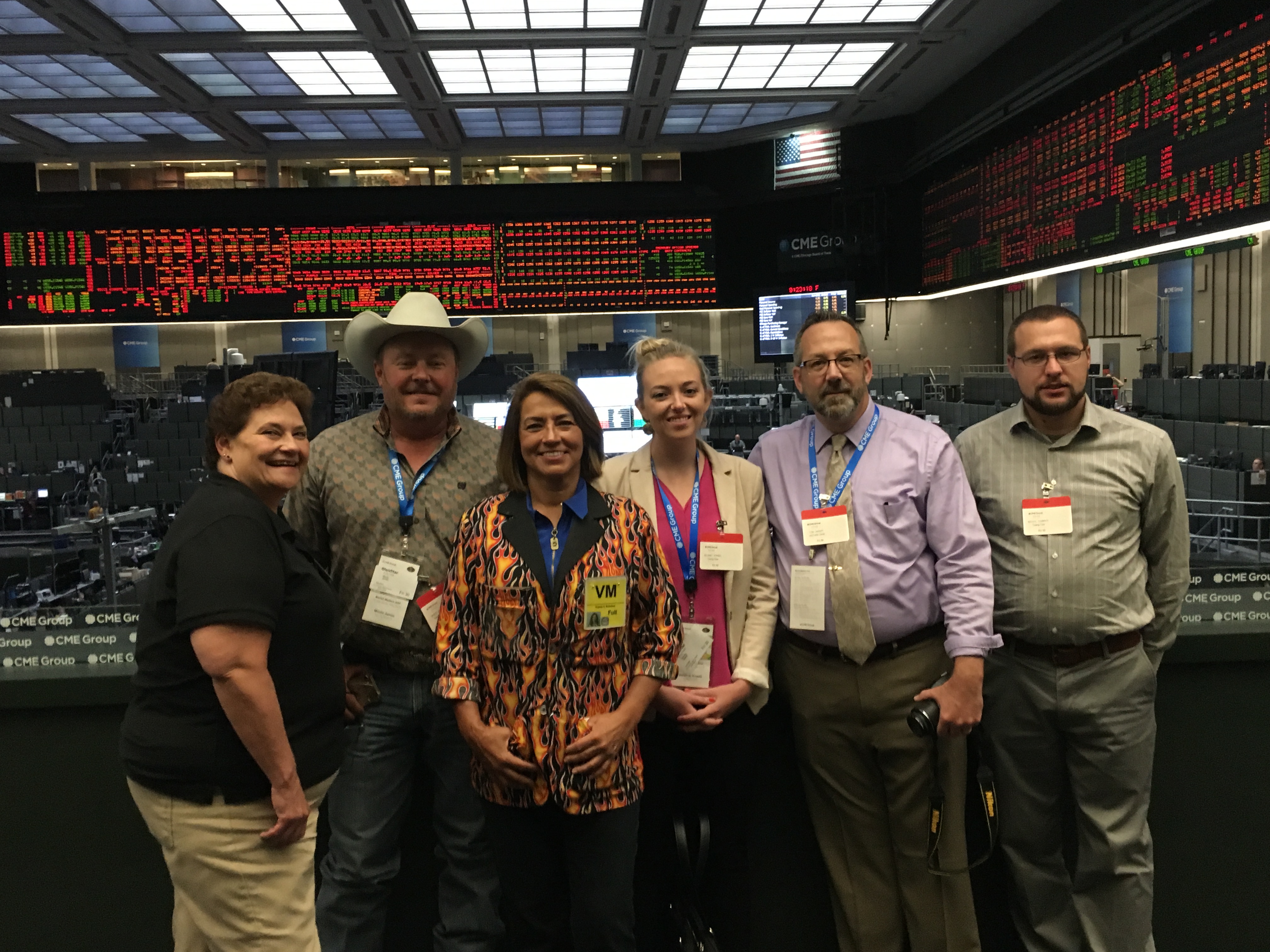 The CME Group hosted eight NAFB broadcasters and NAFB News Service Editor, Micheal Clements, for a half-day intensive training, June 29, to better equip members with a deeper knowledge of how agricultural markets work. The training session provided farm broadcasters knowledge of agricultural futures and options markets mechanics, ability to identify and interpret market movements and trends, expertise to engage producers, marketing specialists and others on ag market movements. In addition to the half-day training, Market Masters participants also had the opportunity to interview brokers and visit the Chicago Board of Trade trading floor, Friday morning, June 30 for the opening bell. 
One of the key reasons for participating in Market Masters is to provide NAFB farm broadcasters with a solid foundation from which all other news programming can be anchored. "Price drives most of the decisions, farmers, law makers and consumers make," states Todd Gleason, Farm Broadcaster with the University of Illinois Extension, and Market Master participant. "Understanding the free market, therefore is vital to accurately assess the reasons behind everything from fungicide applications to feed rations."
Members participating in Market Masters 2017 were:
Ben Nuelle, Reporter, Iowa Agribusiness Radio Network, Des Moines, IA
Delaney Howell, Podcast Host, Ag News Daily, Ankeny, IA
George Bower, Farm Director, KICD Radio, Spencer, IA
Monte James, Ag Director, Your Ag Network, Yankton, SD
Pam Jahnke, Farm Director, Midwest Family Broadcasting/WI Farm Report Radio, Madison, WI
Rob Winters, Farm Director, WOWO Radio, Fort Wayne, IN
Todd Gleason, Farm Broadcaster, University of Illinois Extension / WILLAg.org, Urbana, IL
Tom Cassidy, Farm Broadcaster, Ag Radio Network, Inc., Barneveld, NY
Market Masters is presented by CME Group and the NAFB Foundation.