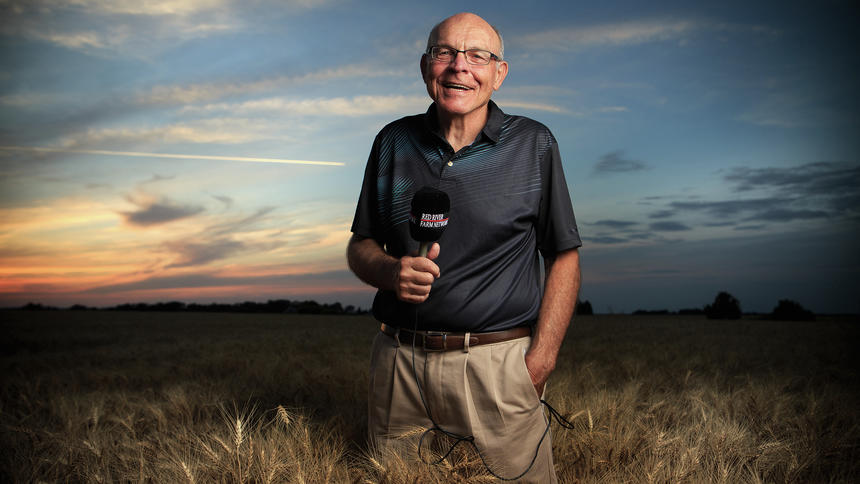 The first person to sit behind the Red River Farm Network (RRFN) microphone is retiring. Mike Hergert (RRFN, Grand Forks, ND) is an NAFB Hall of Fame (2015) broadcaster who co-founded the company and has been its guiding force over the past 21-plus years. RRFN has a national reputation because of Mike's commitment to his farm audience. After 46 years in farm broadcasting, Mike made the transition to retirement August 15. He will still help the RRFN crew on certain projects, like the Big Iron Farm Show, September 12-14. Mike is signing off after more than 30 years covering agriculture in the Red River Valley. He was chosen as NAFB Farm Broadcaster of the Year in 2007, and elected to serve as NAFB President in 2001. What are his plans for retirement? Mike said, "I plan to do volunteer work and hope to help people who haven't been as lucky as I have." His guiding principle is "Be honest and treat people the way I want to be treated." About Mike, Don Wick said, "Mike's professionalism, integrity and commitment to agriculture will remain a guiding force for the RRFN team. I have been proud to share the studio with him for the last 15 years."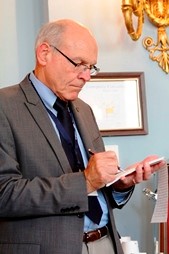 Mike Hergert has lived by one golden rule when it comes to radio: Be accurate and treat others the way you want to be treated. "You only get one chance to get it on the air right," he said. "There is no excuse for not getting it right." When he started the Red River Farm Network more than 20 years ago, he and his colleagues had as their motto: Reporting agriculture's business. "We really focus on business, what we call pocketbook issues," he said. "We try to report the important stories that we think will affect the pocketbooks of farmers." That dedication to farmers has made RRFN one of the most widely listened to agribusiness networks in North Dakota and Minnesota. Airing on 20 radio stations from Bismarck, ND, to Roseau, MN, and into west central Minnesota, Mike has led the network to regional recognition. The co-founder is signing off after more than four decades in the radio industry, with colleagues calling him one of the most dedicated and trusted voices in agriculture. As a child, Hergert wanted to be a sports broadcaster. He would shoot hoops when he was younger, doing his own play-by-play. His 46-year career began in 1970 when he joined KFIL (Preston, MN) as a sports broadcaster. He later switched to reporting on agriculture and would go on to work for other media outlets, including KNOX (Grand Forks, ND). When Hergert and retired Farm Network co-founder John Vasichek were working at KKXL, they talked of forming a radio station dedicated to agribusiness reporting. Most networks did quick segments on agriculture business—perhaps two or three minutes recapping markets or reading a short farming story. The pair wanted a network that would feature stories that affected the bottom line of farmers' budgets.
In launching RRFN in 1995, they formulated the idea of having two half-hour shows talking about agribusiness and offering the service to other radio networks to set them apart. "That half-hour show showed our commitment," Hergert said. The two thought they would be lucky if they could get six radio stations to sign on. Before they knew it, they had a dozen, with farmers signing a petition to get the program on KZZY (Devils Lake, ND). Vasichek and Hergert knew that the audience—farmers and agribusinesses—was small compared with a typical radio station, but they knew the impact was great in the Red River Valley. Hergert attributed Vasichek's success in advertising the network to potential radio stations for the business' growth, but Vasichek said Hergert's dedication, hard work and unbiased reporting are what made him a household name in the radio industry. "He never grandstands, he is just there to give you the story," Vasichek said. "Mike is the example that everyone aspires to be."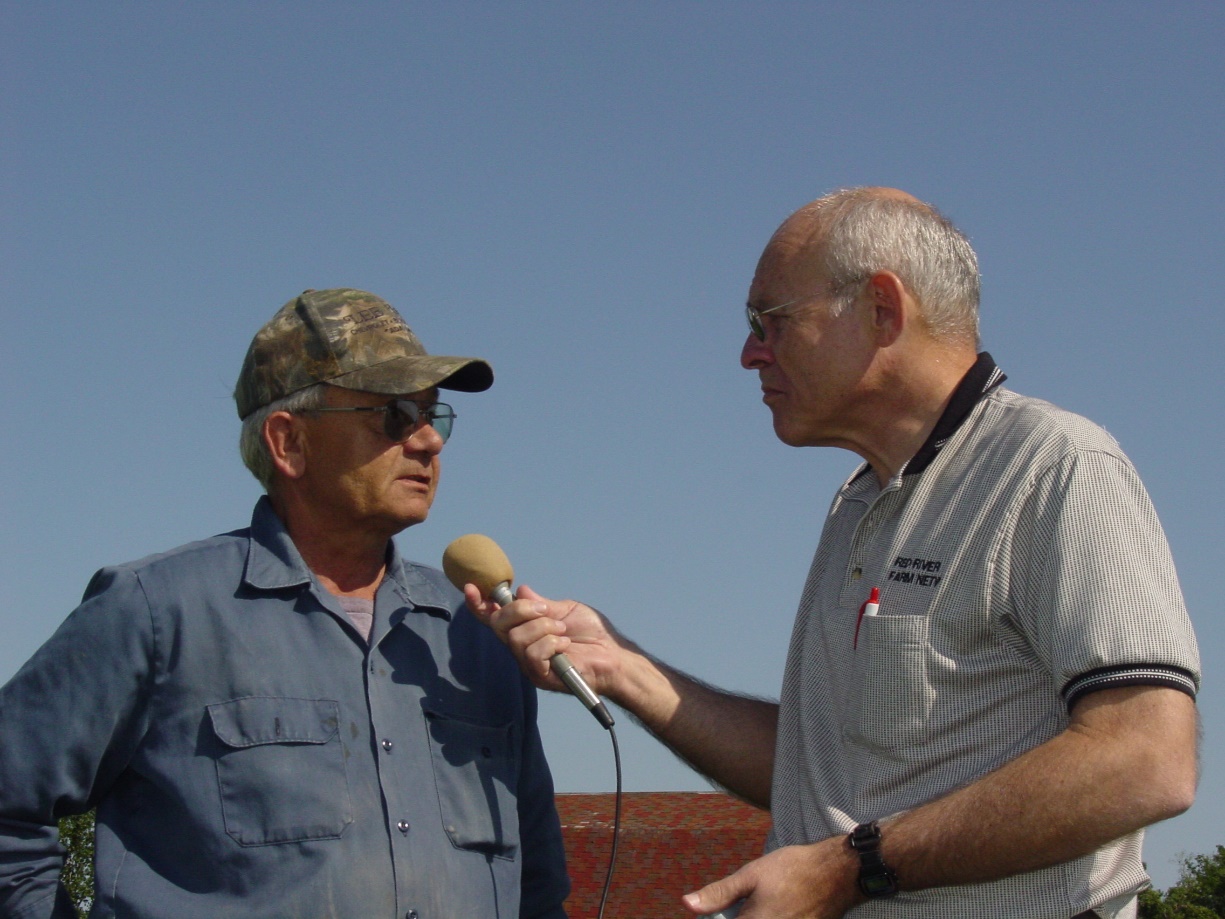 Hergert isn't completely exiting the radio scene. He plans to help RRFN cover the Big Iron Farm Show in West Fargo, and possibly other events. He wants to spend his retirement traveling, volunteering, getting to know his grandchildren and being more involved in the Red River Runners Club in Grand Forks—he is an avid runner. "If there is any time left, I'd like to figure out my second career," he said with a smile. "I don't know (what that is) yet." Fellow broadcaster Don Wick, who is taking over as owner and president of the network, said Hergert and Vasichek took on a big task going out on their own and building up the network from scratch, but they focused on agriculture's economic impacts. That, along with Hergert's dedication and pursuit of accuracy, is why the network is the top-rated farm radio entity in the region, Wick said. "The integrity he has is unmatched. There is a lot to be said for what he has built here." Mike has mixed emotions about retiring. After all, RRFN has been a large part of his life. "It's hard to let go," he said. "It's kind of like my child." The work has been fast-paced, but he has met some tremendous people. He wants to thank his three core customers: the radio stations, advertisers and the farmers who listened to him. "We have been very fortunate to find local radio stations who believed in us," he said. "We've been blessed." 
(We are grateful to April Baumgarten, business writer, Eric Hylden, photographer, and the Grand Forks Herald for helping us tell the story of Mike's career.)