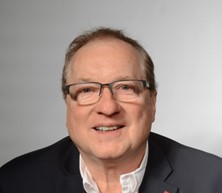 Dave Drennan recently was inducted into the Missouri Dairy Hall of Honors at the University of Missouri campus in Columbia.
"Anytime you get recognition by the industry that you participate in or work for, it is a great honor. For me, it's the accumulation of more than 23 years of travel in Missouri, working with dairy farmers," Drennan said.
From December 1, 1995, until April 30, 2019, Drennan served as the first full-time executive director of the Missouri Dairy Association (MDA). His experiences range from the American Soybean Association, the National Corn Growers Association, and a national role in guiding dairy program implementation.
"A lot of the people who are in that Dairy Hall of Honors, I either wrote their nomination forms or helped others write nomination forms for folks with whom we worked alongside. So, I was well-versed in the Hall and its purpose," Drennan reflected.
Drennan grew up on a farm in Rockwell City, Iowa, and it was through participating in FFA that he found his way into agricultural journalism. While attending an Iowa State football game for "FFA Days," he discovered his future alma mater.
"It [Iowa State's journalism program] fit me like a glove because half my courses were in ag and half were in journalism, so that got me headed on an agricultural career path," Drennan remarked.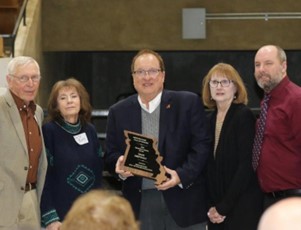 After graduation, he took a job with the American Soybean Association and never left the agricultural industry. Drennan founded the idea of a multi-state dairy meeting in Springfield, Missouri, that became the fourth largest multi-state dairy conference in the U.S. He also served as sales manager for the Heart of America Dairy Expo for seven years, including the first-ever "FFA Day" for dairy.
Drennan reflected on something said by his first boss at the American Soybean Association,
"'Once it [association work] is in your blood, it's hard to shake it,' and he was right."
Drennan also has been recognized as the St. Louis AgriBusiness Club's 2012 AgLeader of the Year and with the American Soybean Association's Lifetime Achievement Award in 2014.
"There's plenty of opportunities to stay in agriculture and help farmers. I have spent my life working with multiple associations trying to help farmers promote their commodities and be successful and make a living doing it."