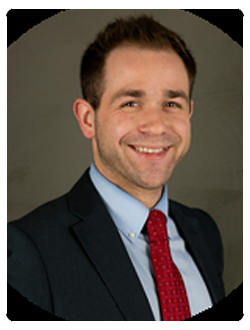 Dan Cash
Growing Harvest Ag Network/KFGO Radio
dan.cash@mwcradio.com
(701) 715-0119
Years of Experience:  14
Board Experience:  North Dakota Broadcasters Association Board - Current; Fargo-Moorhead-West Fargo Chamber of Commerce Leadership Committee - Current
Bio: Dan graduated with a B.A. in Film, Video and Media Studies and a minor in History from Western Michigan University in 2006. Following graduation he worked as a news and sports anchor, show host and eventually the Director of Digital Sales and Development before moving to Fargo in September 2013. Since 2014 he has been blessed with calling North Dakota home.
Dan has worked alongside KFGO's Joel Heitkamp and Farm & Ranch Director Sarah Heinrich to build and grow the KFGO agriculture brand introducing additional reports, live broadcasts, a full-time reporter and the creation of the Growing Harvest Ag Network across 17 signals.
Agriculture is vital to the continued growth of the United States and I have a deep appreciation for the work that farmers do everyday.  I want to join the National Association of Farm Broadcasters Board of Directors to learn, inform and help to grow the extremely important organization and all of it's broadcasters.