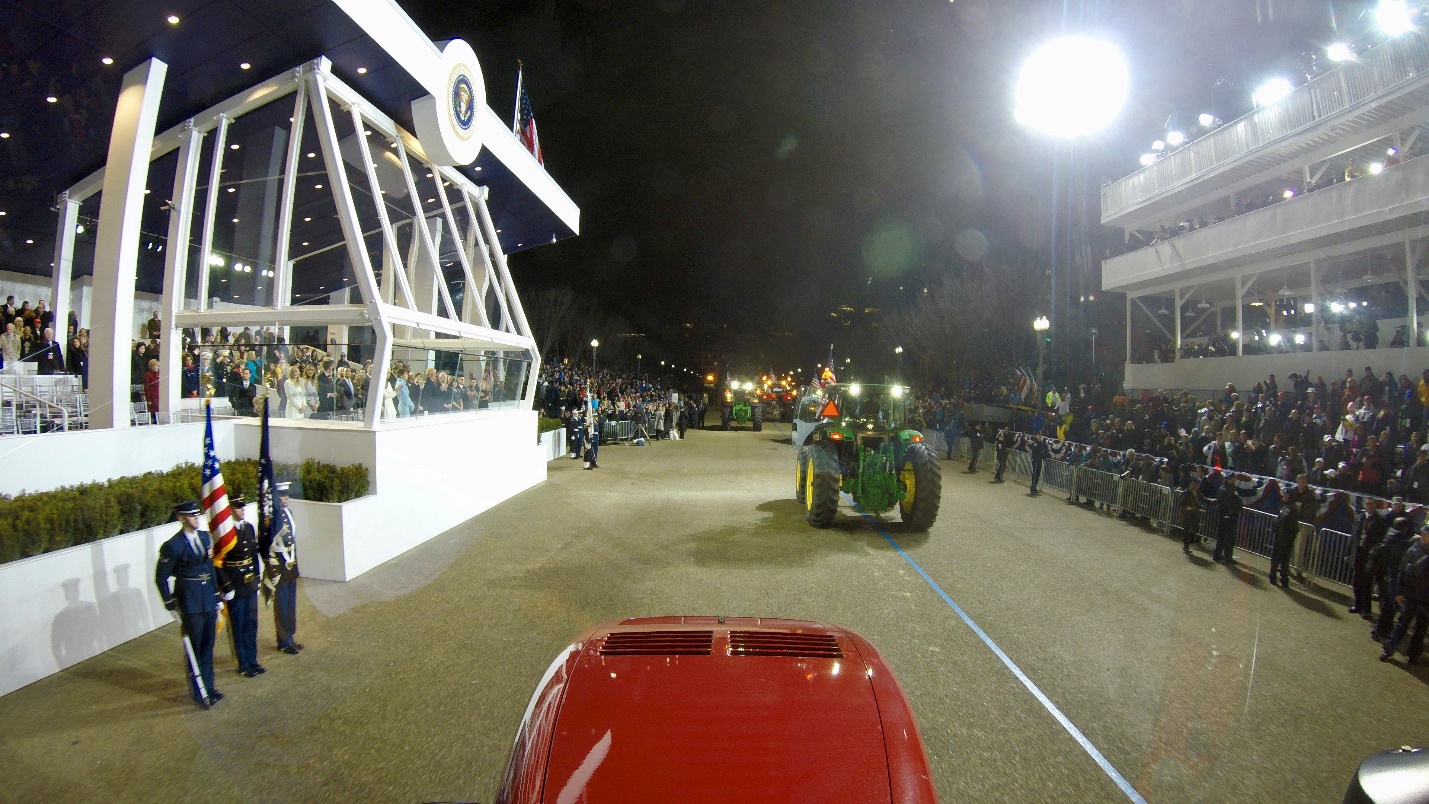 Current NAFB President Max Armstrong (Penton Agriculture, WGN Radio, and This Week in AgriBusiness) and Past NAFB President Mark Oppold (RFD-TV and Rural Media Group) were among the drivers of 13 tractors that composed the Rural Tractor Brigade (shown as it passes in review in front of the Presidential Reviewing Stand on January 20). Janet Adkison (RFD-TV), another Past NAFB President, covered the event along the parade route.  Mark said, "The Rural Tractor Brigade was the vision of RFD-TV Founder & President Patrick Gottsch. Patrick stated early in the campaign that the road to the White House would travel through rural America, and rural America's voice was heard on election day. The Tractor Brigade was a visual reminder of the importance of agriculture to the overall economy." Mark emphasized, "It was an honor to be included in the parade and to join current NAFB President Max Armstrong. We really connected with the crowd all along the parade route. I cannot put into words the feeling of driving by the Presidential viewing stand at the White House, and having President Trump give us a 'thumbs up.'" His son, Barron, showed his excitement as we drove by."  Mark said, "Patrick called it a 'Grand Slam' for all of agriculture and rural America." Mark agreed and added, "Patrick is already making plans for four years from now." Patrick emphasized, "We are proud to have the Rural Tractor Brigade represent agriculture in Washington, DC, on this historic day and hope that this kicks off a year where there is a new appreciation for the importance of working together is recognized and embraced by all in this great country." In addition to Mark, Max and Patrick, several leaders of agriculture associations represented their members by driving a tractor in the parade.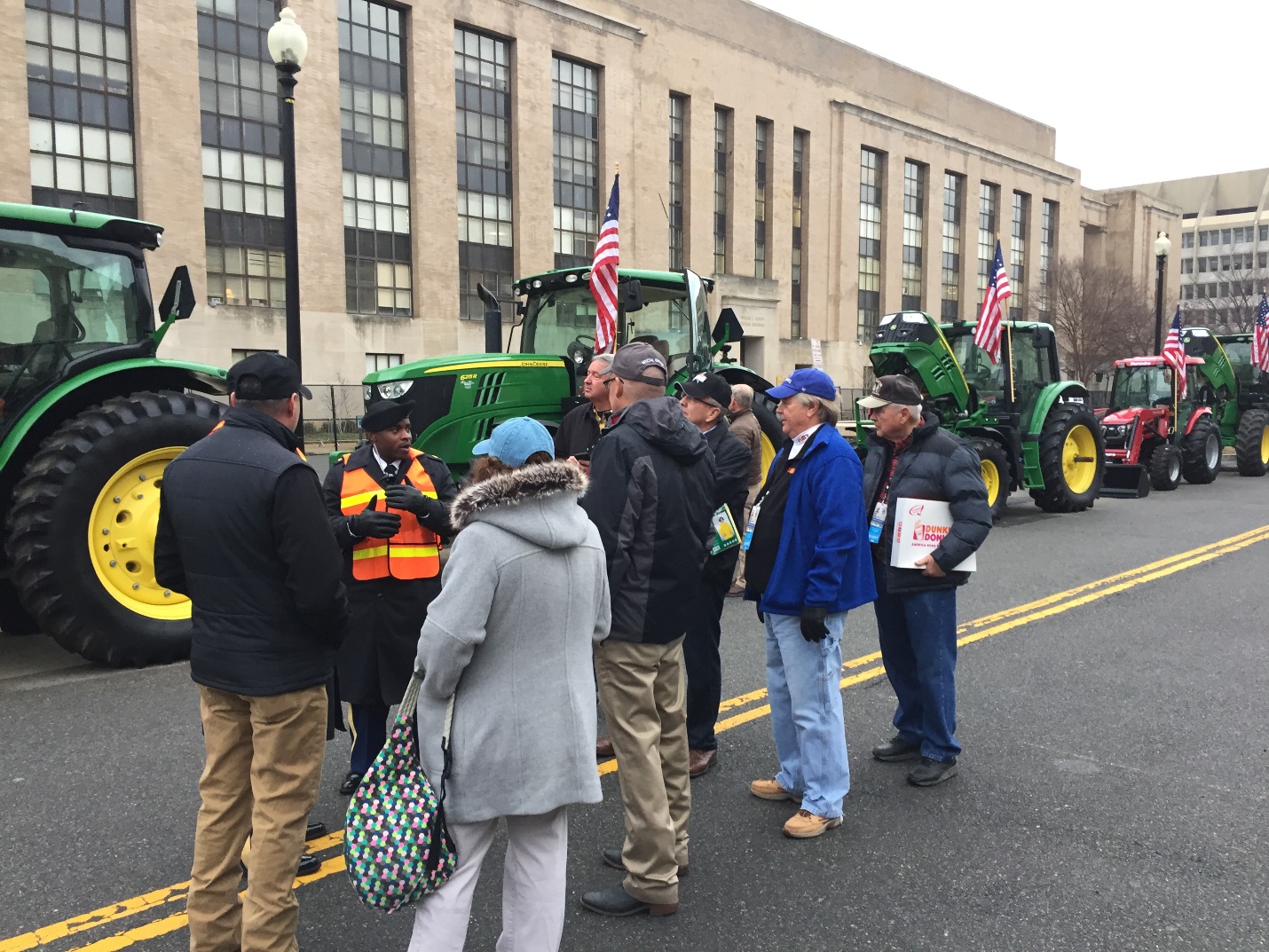 Drivers are getting their instructions at the beginning of the Inaugural Parade, which traveled down 15 blocks of Pennsylvania Avenue, from the U.S. Capitol all the way to the White House. The colorful tractors in the Rural Tractor Brigade represented America's farmers and ranchers in the historic parade. The Rural Tractor Brigade served as a visual reminder of the role American agriculture plays in feeding and cl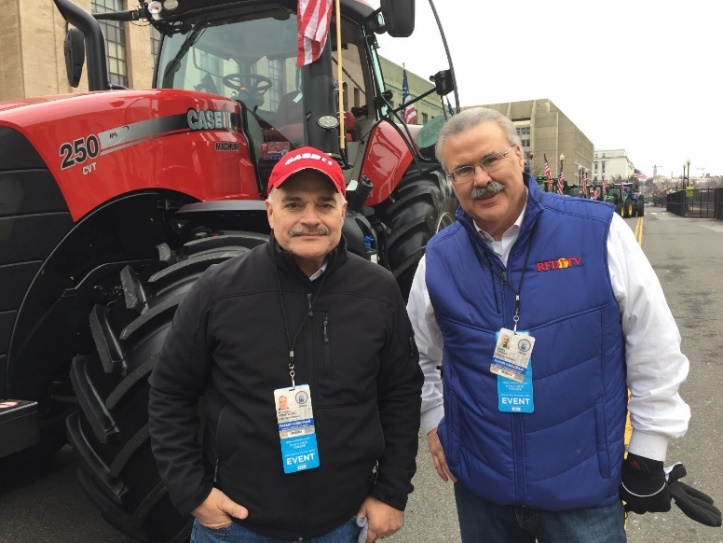 othing the world. About driving one of tractors in the Inaugural Parade, Max Armstrong said, "What a sight to have farm tractors on Pennsylvania Avenue and to be in one. I was on the side closest to the reviewing stand. I would say we were less than 30 yards away. I have been making the claim that this had to be the first time in our nation's history that tractors were in the Inaugural Parade." Max Armstrong, left, and Mark Oppold prepare to drive their tractors in the parade.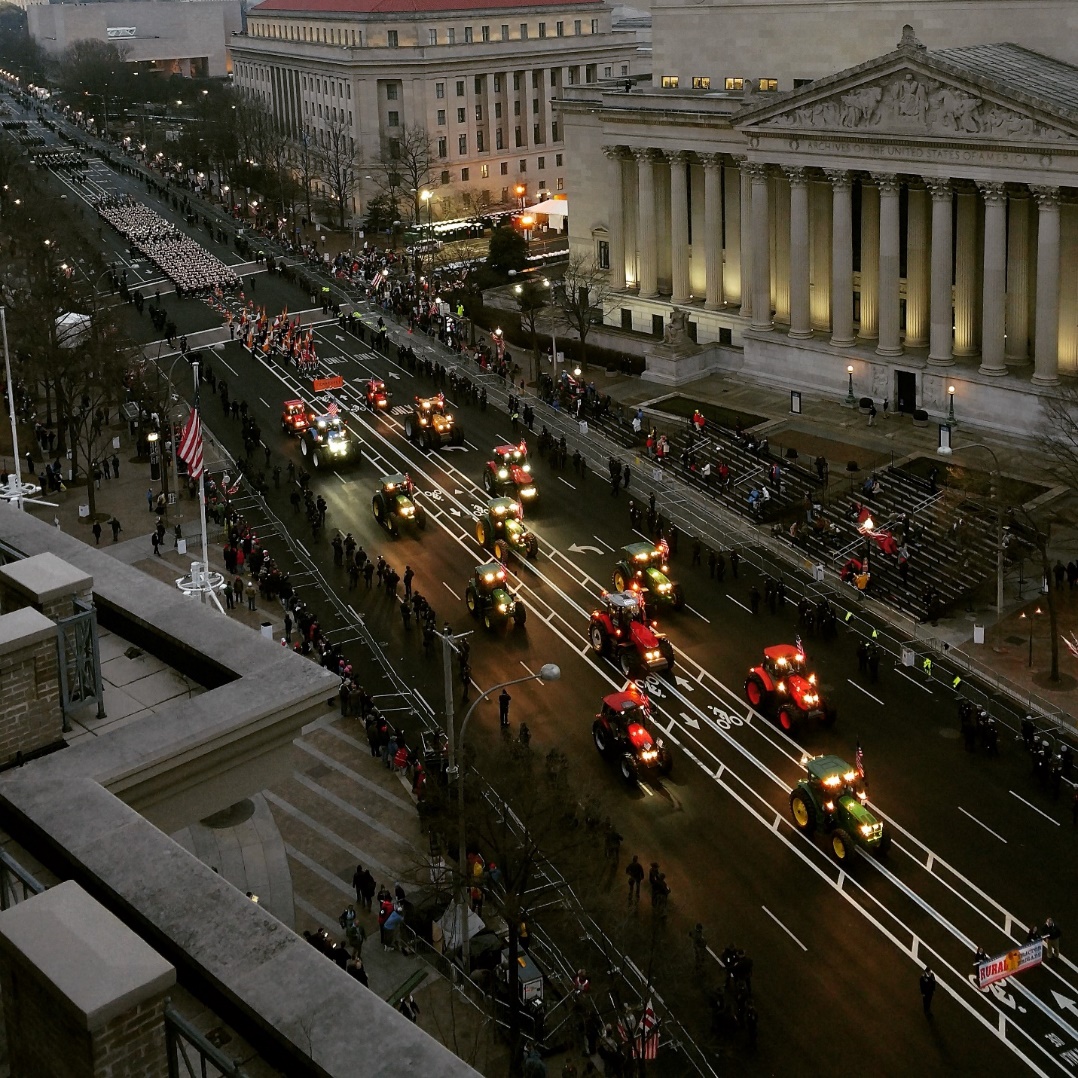 As darkness comes, tractors composing the Rural Tractor Brigade roll down the Inaugural Parade route on their way to the White House reviewing stand.