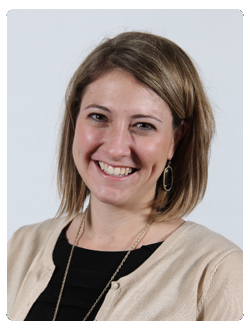 Carah Hart
Red River Farm Network
CARAH@RRFN.COM
(701) 795-1315
Years of Experience:  10+
Board Experience: 
NAFB
2022 to present - National vice president, NAFB Board of Directors
2020 to 2022 - West Region vice president, NAFB Board of Directors
2020 to 2022 - program coordinator, NAFB Mentor Program
2018, 2020, and 2022 - NAFB Washington Watch committee
2012 to 2015; 2017 to 2018 - NAFB Foundation auction committee
Outside of NAFB
2020 to 2021 - secretary, Zion United Methodist Church ad council, Grand Forks, North Dakota
2018 - chair, Grand Forks Chamber Agribusiness Committee
2017 - chair-elect, Grand Forks Chamber Agribusiness Committee
Bio:  I'm Carah Hart, a farm broadcaster/reporter with the Red River Farm Network. I currently serve as the NAFB national vice president.
I've been an NAFB member for more than 10 years. I got my start in farm broadcasting in high school at KMZU in Carrollton, Missouri, in 2007 as an intern. Following the internship, I obtained a bachelor's degree in agricultural journalism from the University of Missouri. At the time, I also was an NAFB student member and later received the 2011 NAFB Glenn Kummerow Scholarship.
After graduating college in 2012, I was a member of the Allied Industry Council, working in public relations for Osborn Barr and Cultivate Agency. In 2015, I joined the Red River Farm Network, reporting agriculture's business across the Dakotas and Minnesota. In 2018, I was awarded the NAFB Horizon Award. I served as NAFB West Region Vice President from 2020 until 2022.
As an NAFB member, it's been my priority to serve others and give back. During my time on the board, we've revamped the NAFB Mentor Program. That program continues this year with two new co-chairs to help us engage and retain new NAFB Broadcast Council members.
This year as NAFB vice president, I set three big membership goals, including getting overall NAFB membership numbers back up to 2018 levels. We accomplished that goal in August and will continue to build on it through the end of the year. Heading into fall, we're focused on rebuilding and renewing student membership; watch for more details on a special student program at this year's NAFB Convention. We continue to explore more value-added opportunities for all members.