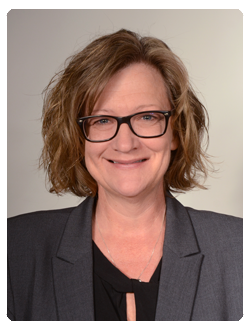 Rita Frazer
RFD Radio Network®
rfrazer@ilfb.org
(309) 557-2234
Years of Experience:  29
Board Experience:  NAFB National Vice President​; NAFB East Region Vice President; Chair NAFB awards committee; Chair NAFB liaison with ag organizations committee; Illinois FFA communication summit committee; Macoupin County 4-H foundation board; Macoupin County 4-H extension council; Montgomery County extension council; President Carlinville chapter toastmasters international; Build Benld economic development committee
Bio: Rita has been director of network and audio services for the RFD Radio Network and the Illinois Farm Bureau since January 2015. Prior to her present position Rita served as network anchor/broadcast editor joining the RFD team in December of 2011.
As director, she is responsible for the management and administration of the RFD Radio Network. Rita is also a full-time farm broadcaster, joining DeLoss Jahnke in producing and distributing more than a dozen programs each weekday used by more than 80 Illinois radio stations.
Prior to moving to the network, Rita was a farm broadcaster at WSMI Radio in Litchfield. She joined the staff there in January of 1990 and served local farmers and the mid-Illinois community for 22 years. During her time as the WSMI Farm Director Rita received several awards for her farm reporting and service to Illinois Agriculture.
Rita has served the NAFB as National Vice President this past year, and it is her desire to continue to serve the organization as President-Elect in 2019.
She believes in NAFB and is devoted to the industry of farm broadcasting.
Rita remains committed to the board and NAFB members.