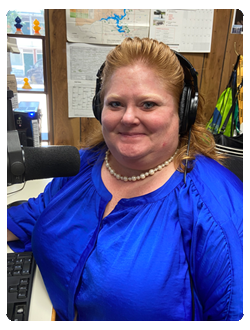 Jody Heemstra
KGFX/DRG Media Group/James River Broadcasting
jodyheemstra@dakotaradiogroup.com
(605) 224-8686
Years of Experience:  24
Board Experience: 
I have been a member of NAFB since 2006.
I was the West Region Vice President in 2014-15.
I've served as the moderator for professional development sessions at various NAFB Conventions.
I am a regular contributor to the NAFB News Service.
Bio:  I grew up on my family's small crop and dairy farm in Southeast South Dakota, and my dad had a radio, everywhere. Whether I was mixing up milk replacer to feed young calves, baling, picking up or putting away small square bales of hay or straw, or riding along to sell livestock, a radio was always on. Most farm implements had an AM radio bolted to one of their fenders. Radio and agriculture were always together.
I have been blessed with the opportunity to work in a variety of forms of agriculture communications throughout my college years and professional career. I've spent time working for a non-profit agriculture news line, two different small radio stations, a larger group of regional radio stations, the Red River Farm Network, the South Dakota Department of Agriculture, and now with a group of radio stations that covers all of Central South Dakota.
I am a 4-H and FFA alum, a Class V graduate of the South Dakota Agricultural and Rural Leadership program, and winner of the 2021 Tom Brokaw Award from the University of South Dakota Media & Journalism Department and the South Dakota Broadcasters Association.
I believe my experiences give me a broad perspective of what our Broadcast Council members need but also help me relate to our critical Allied Industry and Management Sales Council members.