Nebraska Broadcaster Joins Trade Mission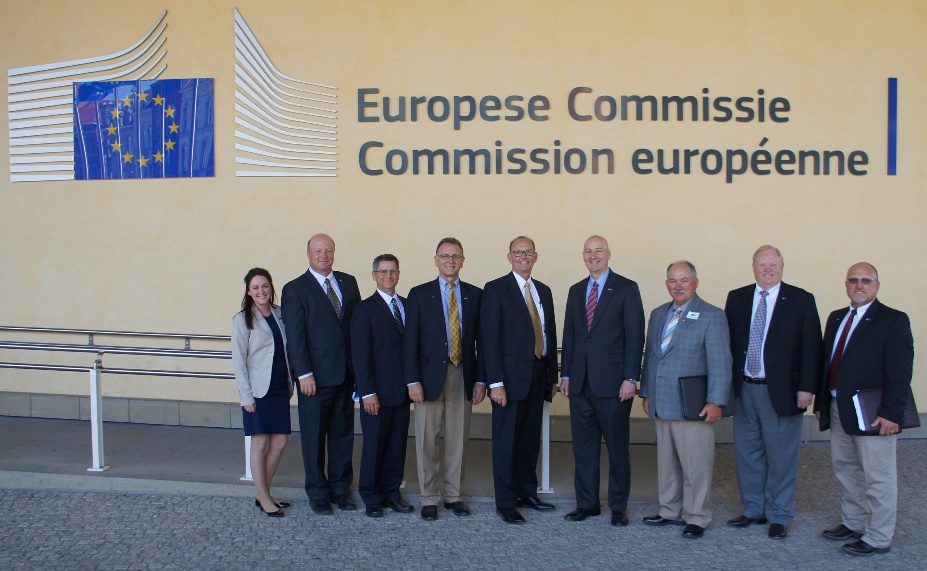 Nebraska Governor Pete Ricketts plans two international and two domestic trade missions a year as part of his mission to grow Nebraska. Jesse Harding (KRVN/Rural Radio Network, Lexington, NE) traveled with the first mission hosted by the Nebraska Department of Agriculture and Department of Economic Development. For the Governor's first international trade mission, the delegation went to Italy, Belgium and Denmark. The goals were to meet with companies who already use Nebraska products, have trade talks and to hopefully bring business into the state. Jesse was invited to join the mission as the only media participant. She said her most interesting takeaways came from visiting with European officials about American and Nebraska agriculture. "Much of their misconceptions are much like American misconceptions. They think that American agriculture is all corporate farming. But, a lot of those ideas stem from the fact that the average European farm is only about 20 acres. A public misconception is that GM crops are bad." A recent proposed rule to allow member states to make their own decision to allow or deny GM crops isn't exactly what the producers want, Jesse said. If the rule goes through, it will make it difficult to export livestock to a country that has denied GM crops. "While on the livestock topic, they still seem against antibiotics/vaccines." She concludes, "It was a wonderful experience and the Governor and the Directors of Agriculture and Economic Development seemed to already be hearing feedback before we returned. Click here to read more about the Nebraska trade mission.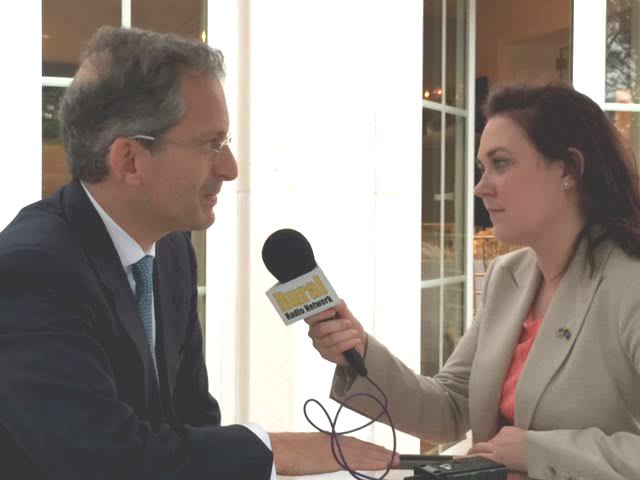 Jesse Harding interviews U.S. Ambassador to the European Union (EU) Anthony L. Gardner during the Nebraska Governor's trade trip.