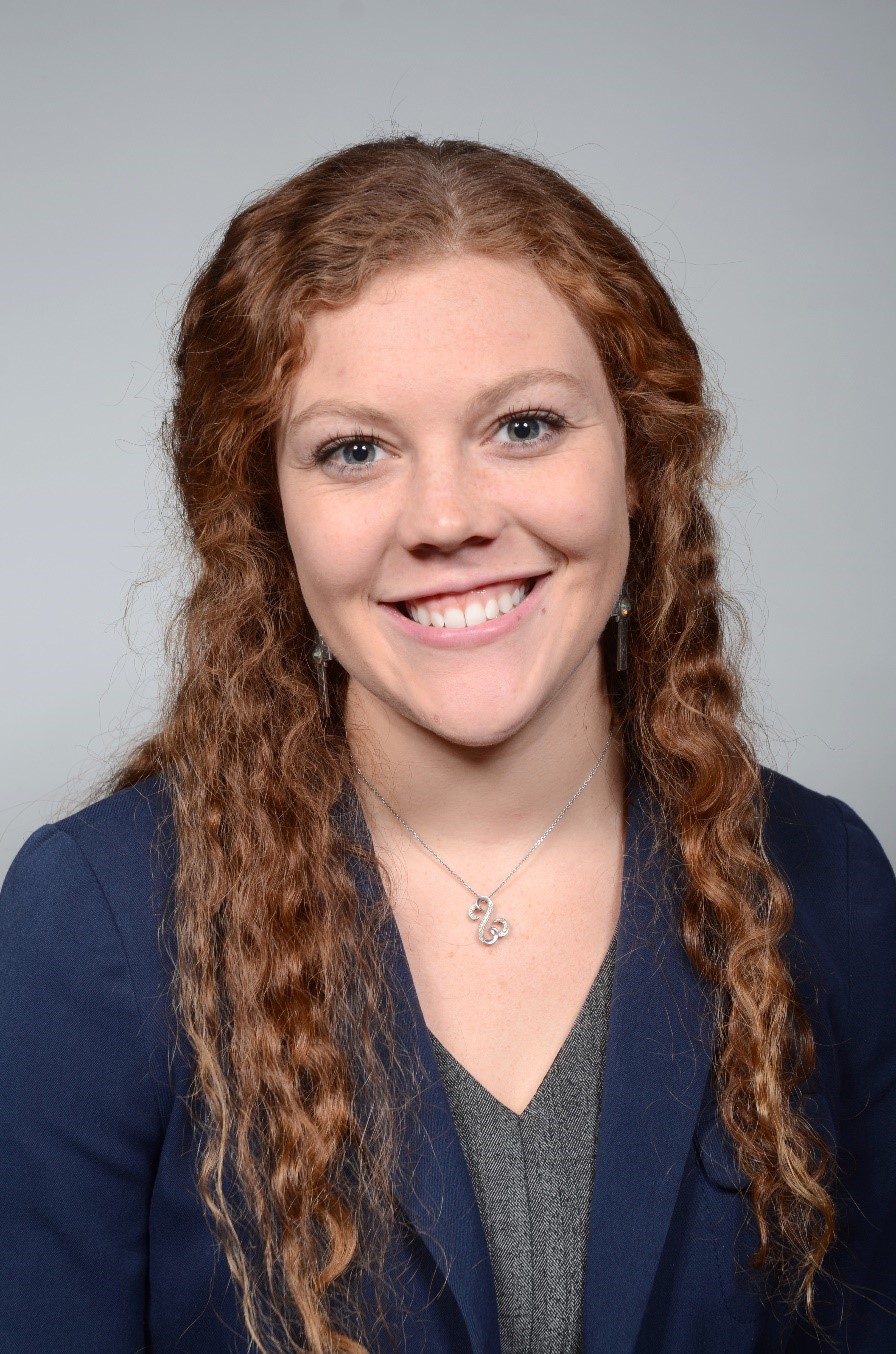 Alex Voichoskie-Hansen is a multimedia producer and farm broadcaster for KRVN Radio and the Nebraska Rural Radio Association. She started full-time in June after serving as an intern. She is nearing her third year working as a farm broadcaster for the company. A May 2020 graduate of the University of Nebraska-Lincoln (UNL), she graduated with a BS in agricultural and environmental sciences communication with a minor in animal science.
Also, Voichoskie-Hansen attended Southeast Community College (SCC) in Beatrice, Nebraska, where she graduated with an associate degree in agriculture business and management technology with a certificate in precision agriculture. 
"One of the most frequently asked questions I receive is, 'How did you get your start in broadcasting?' My answer is quite simple. It started with a piece of scrap paper," she said.
During her second year at SCC, she needed to find an internship to graduate. At the time, her plan was to transfer to UNL to receive a degree in both agriculture education and agriculture communications, so she was searching for a related internship. 
"I kept coming up short, and I was running out of time. Feeling defeated and ready to settle for anything, I had one last opportunity to land a desirable internship. While I was running the college booth at a local cattle show — conveniently where KRVN also had a booth — my instructor urged me to ask them about their internship opportunities. It took me two days to muster up the courage, and it seemed like the longest 15 steps of my life. But on day two, I walked from our booth to theirs.
"I introduced myself to Tim Marshall, who was the KRVN station manager at the time. I explained my situation and asked if he would consider hiring an intern. If you have ever met Tim, you know he's one of the most caring and welcoming people, so it's no surprise that he said he would be willing to look over my resume and consider the opportunity. Instead of asking for Tim's business card for his contact information, which would be the logical and professional thing to do, I asked for a piece of paper and a pen so I could write down his email address. When I walked away, I thought I had completely blown the last possible opportunity to get an internship, but that scrap piece of paper turned out to be just the beginning of my broadcasting journey.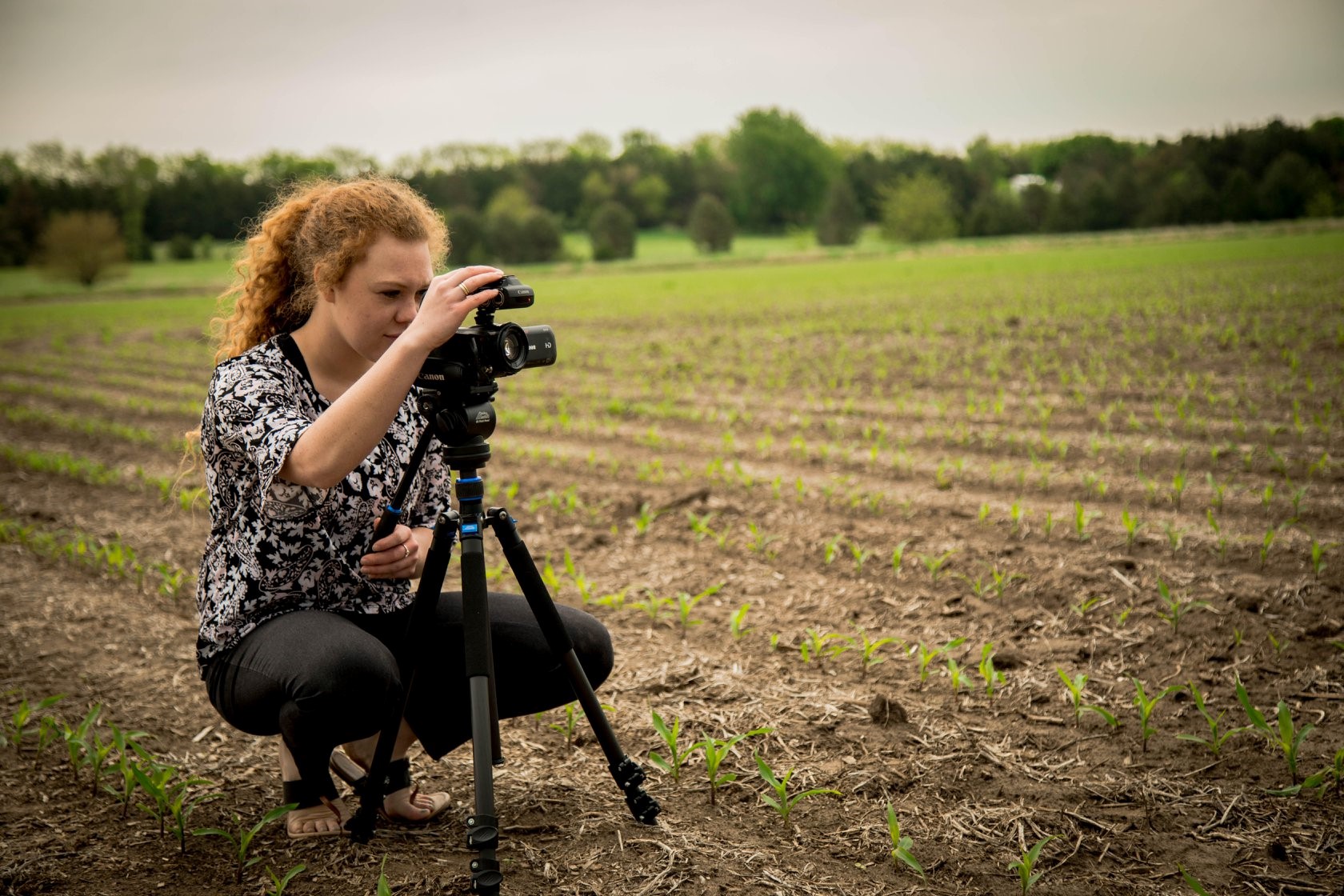 "From there, I started my internship in March 2018. With absolutely no communications education or experience, Bryce Doeschot took me under his wing after starting a news bureau in Lincoln; and to this day, Bryce continues to be a mentor.
"That brings me to today. I currently serve as a multimedia producer, where I create radio, television, website, and digital content for KRVN and the Rural Radio Network. I co-host a number of programs, including Friday Five and Headlines for the Heartland. I'm also a part of The Max Country Morning Show, which is a station within the network. It has been such a great transition from farm broadcasting intern to a full-time multimedia producer.
"I grew up on an Angus-Hereford cow/calf operation in Wilcox, Nebraska, and I have fond memories of listening to KRVN in our old blue pickup while we were checking cows or fixing fence. Now, I get to be a voice that shares agriculture information to producers across the state.
"To this day, I still have that scrap piece of paper hanging in the visor of my car. It serves as a powerful reminder that no matter how unqualified or unworthy I feel in a situation, God's plan is much greater than mine, and it is the only plan that truly matters," Voichoskie-Hansen concludes.