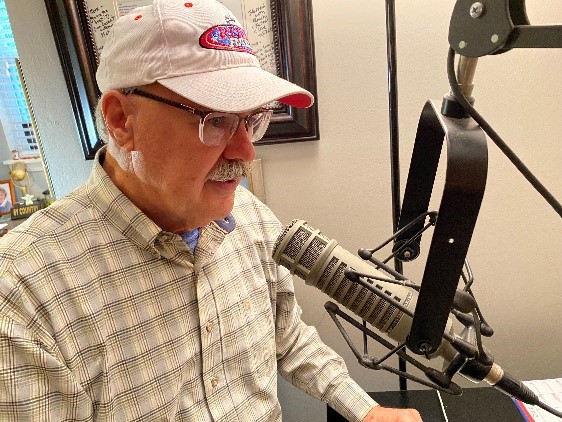 Mark Oppold, president of Mark V Media Group, creates one-minute features about agriculture history to serve as a filler for radio stations.
Oppold was approached by farm broadcasters about the idea of creating content for unoccupied 60-second slots in their programs. He was intrigued by the idea, and one of the broadcasters suggested he focus on the history of American agriculture.
"I started with the early settlers who came to the New World and traced how agriculture moved to New England, down the coast and eventually West," Oppold said.
American Ag History Minute is just more than two years old, with 400+ episodes. Oppold decided to branch out into more specific areas of agriculture, with his next focus being the history of big agriculture companies like John Deere.
"Farmers used to use wooden plows to plow their land, and a young man named John Deere came up with the idea to use a steel plow," Oppold said. "That's how John Deere got started. I also focused on the Morrill Land-Grant Acts, which started the land grant universities and agricultural programs for higher education."
His favorite segment that he has done so far is about America's first turnpike.
"The Philadelphia to Lancaster Turnpike was actually built in 1794 for agriculture," Oppold said. "It was a broken stone and gravel surface, and it allowed farmers to take their products east to where most of the population was located."
Oppold said he thinks that the history of any subject is fascinating, but especially agriculture.
"When I write the program and record it, I always think about what my dad and my father-in-law would enjoy listening to," Oppold said. "They always loved talking about agriculture and the times when they were growing up."
American Ag History Minute is available on Sirius XM Channel 147. Oppold said he is always interested in adding more radio stations to his roster, and those interested can reach out to him at markvmediagroup@gmail.com.