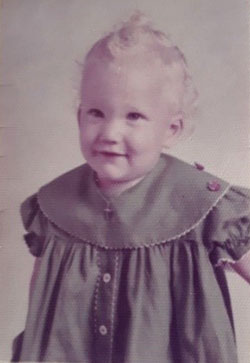 Rita Frazer (RFD Radio Network, Bloomington, IL) said, "As I prepare to celebrate my 50th birthday, I am honored to have the opportunity to share a few highlights from the RFD Radio Network's (RFDRN) 50th anniversary celebration." She explains, "The celebration included special features in our monthly newsletter that shared stories about the broadcasters that built the network. Farm broadcasters like Dick Helton and Art Sechrest broke in the microphones at the network, making way for farm voices like Max Armstrong. Armstrong grew up on an Indiana farm before heading to Purdue University. While in college he started his radio career working part-time at WASK (Lafayette, IN), WRAY (Princeton, IN), and WVMC (Mount Carmel, IL). He graduated in the spring of 1975 and accepted his first full-time radio job at RFDRN in the summer of 1975. Max went on to serve at WGN-AM in Chicago for many years. Alan Jarand joined the RFDRN in the late 1970s and was the voice of the network until he retired in early 2017. Alan served as the network director during the major growth stages of RFDRN. Under his leadership the network affiliate number rose from 16 to 80. "Jarand's smooth voice and broadcast skills helped establish the RFDRN as the No. 1 ag radio network in Illinois," Rita said. RFDRN also is saluting 50-year partnerships with 16 affiliates that were part of the inaugural class of stations when it began five decades ago. Those affiliates include:
•          Aurora: WBIG-AM 1280
•          Bloomington: WJBC-AM 1230 FM 93.7
•          Clinton: WHOW-AM 1520 FM 92.3
•          Dekalb: WLBK-AM 1360 FM 98.9
•          Freeport: WFRL-AM 1570
•          Galesburg: WGIL-AM 1400 FM 93.7
•          Jacksonville: WLDS-AM 1180
•          Kewanee: WKEI-AM 1450 FM 104.3
•          Litchfield: WSMI-AM 1540 FM 106.1
•          Morris: WCSJ-AM 1550
•          Mt. Vernon: WMIX-AM 940 FM 94.1
•          Murphysboro: WINI-AM 1420
•          Olney: WLVN-AM 740 and WSEI-FM 92.9
•          Sterling: WSDR-AM 1240
•          Watseka: WGFA-AM 1360 and FM 94.1
Today these stations remain loyal affiliates and have been joined by nearly 70 other stations that serve local communities by providing agricultural programming for their listeners.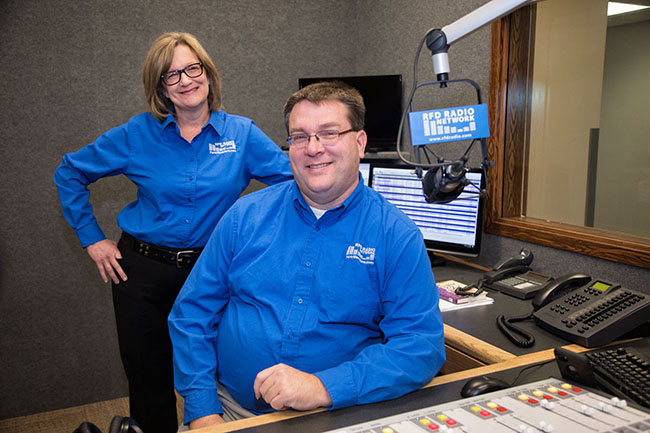 "DeLoss Jahnke and I are honored to be the farm broadcasters at the helm in Bloomington for the RFD Radio Network. We take pride in our work and strive to provide relevant and timely content," Rita emphasized.  Rita is serving as 2018 Vice President of NAFB.