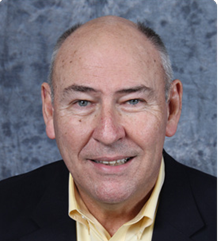 Ken Root recently has re-introduced AgriTalk episodes from the 1990s for the public to enjoy.
Root highlights past shows that reflect the issues of the 1990s, which still resonate in today's rural America through "AgriTalk: The Root Years." In addition, he presents historical topics of the last century that connect with today.
AgriTalk originated on August 1, 1994, with Root as the host, where he introduced the rural affairs show that did not shy away from controversy. The show aired daily at 10 a.m. "with colorful guests and callers that drove the program's content."
"When I retired in 2020, I still found joy producing audio interview segments and worked with DTN and UPL to produce a series of ag programs. I still thought the best work of my career was the seven years at AgriTalk," Root said. "I contacted Farm Journal Media and learned they were still holding all of the original tapes. They agreed to give them to me, so I went to South Bend, Indiana, and picked them up."
To Root's delight, all the shows from 1994-2001 were intact. The challenge was to convert them from the older DAT to the current digital mp3 format. John Herath, an AgriTalk producer, found an archivist who had the equipment to make the transfer.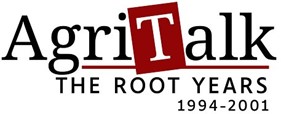 Root tries to link shows from the past to the present. He found two Northwest Oklahoma sisters interviewed in 1995 as young farmers. He interviewed the older sister in late 2022, and she revealed that both are still farming; they have added their younger sister to the mix, as well.
"It had been a fascinating process to hear the 1995 show and connect it with the sisters' success story 25 years later," Root said.
He also spoke with Dr. Val Farmer, clinical psychologist who had been a weekly AgriTalk guest. Dr. Farmer, now in his 80s, conducted an interview from his perspective, and it is published as a segment in the new series.
"I am currently working on a 1999 show with tobacco farmers in North Carolina," Root highlighted. "The executive director of the organization, who was on the original show, is still employed there."
Root has utilized his former producer, Rustin Hamilton, to identify the most interesting and timeless shows or bring an interesting perspective to the current era.
"AgriTalk: The Root Years" is available on multiple streaming platforms, including Substack, Audacy, SoundCloud, and Apple Podcast.